Last Updated on August 4, 2023
If you work at a bank or at a hospital, we have some news that will surely excite you. Our engineers have worked hard to bring you a feature-addition that has been asked by a lot of folks. So, here it goes.
Banking and Healthcare chatbot templates :
We have added banking and healthcare chatbot templates to our "Bot integrations > Ready made Templates." This will make users of the banking or healthcare industry to easily get up and running with their chatbots.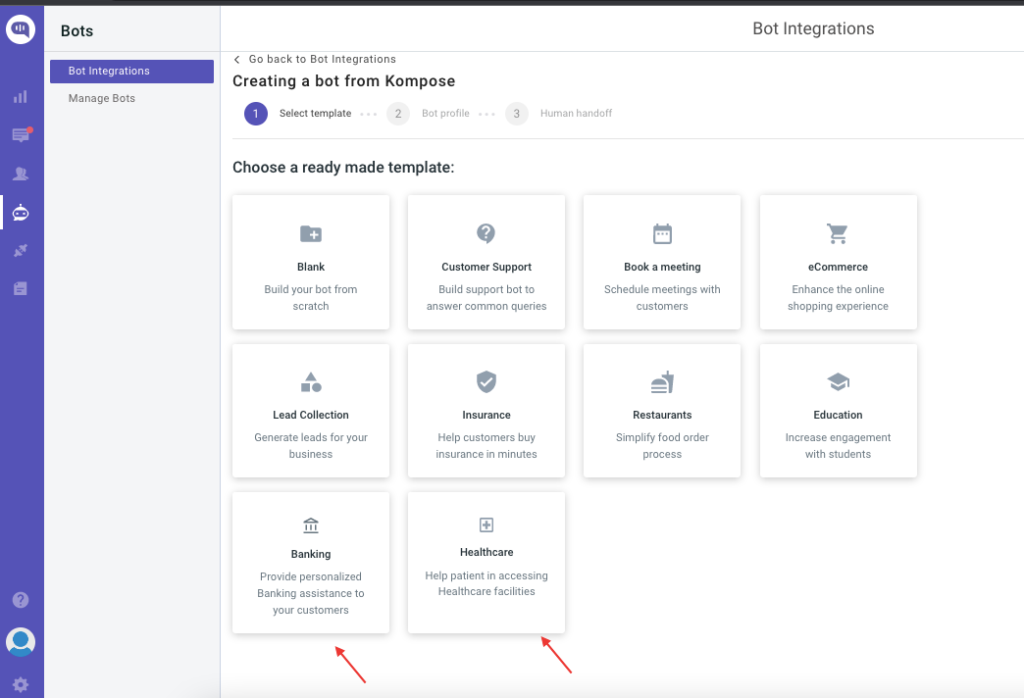 Now, you can test your multilingual Bot in selected language on Test Bot link
Kompose Import and Export now supports import and export of Entities.
Bugs fixes:
We have fixed the non visibility of Flow Designer Tab for new sign ups.
Fixed the dependency issue in installing Kommunicate on React JS 18+ Versions.
We have fixed the issue where uploaded file name showing twice on the Dashboard
Fixed the Dashboard typing area freezing issue.
Improvements:
Improvements in speech to text and text to voice.
Multilingual UI improvements

Added SVG for Intent which are in draft and it disappears after saving the Intent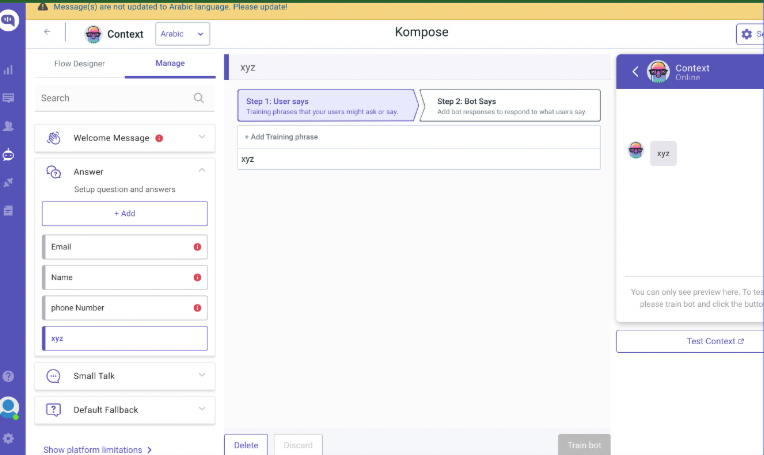 Flow Designer Improvements:
Now, we have made complete Node clickable, you can click anywhere on the node and Modal will open for that node.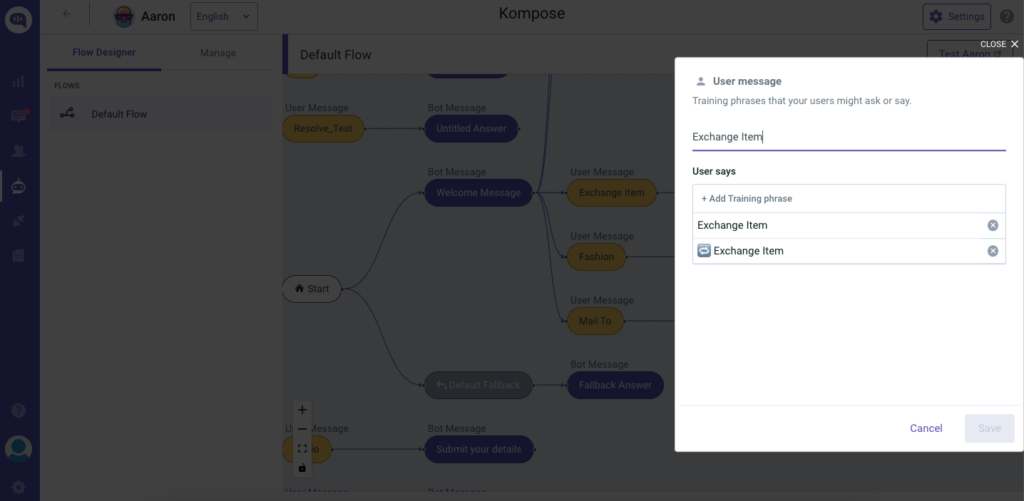 We have updated the Settings Button same as Manage page
We have reduced the width of the scrollbar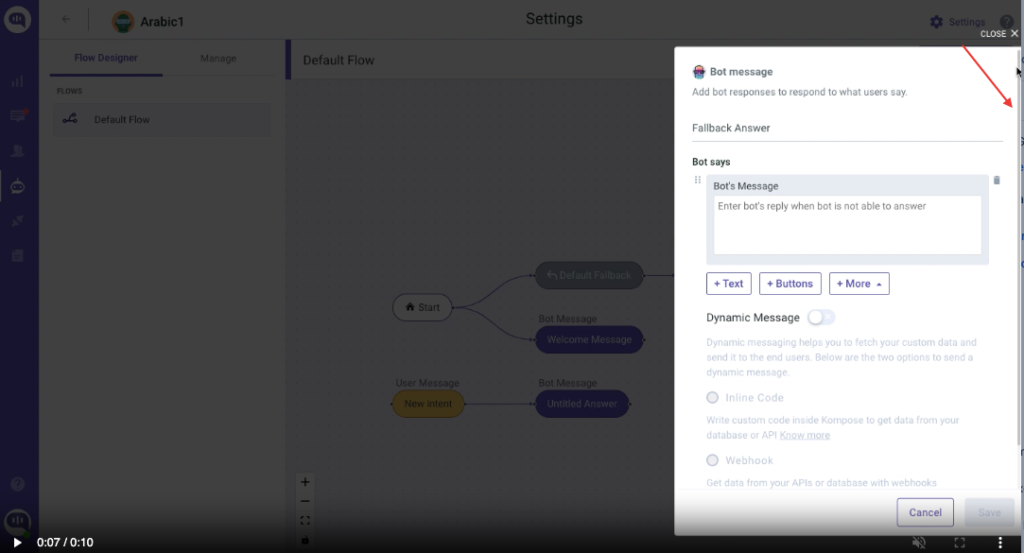 Added a warning to add the training phrases if trying to save user Message without adding training phrases.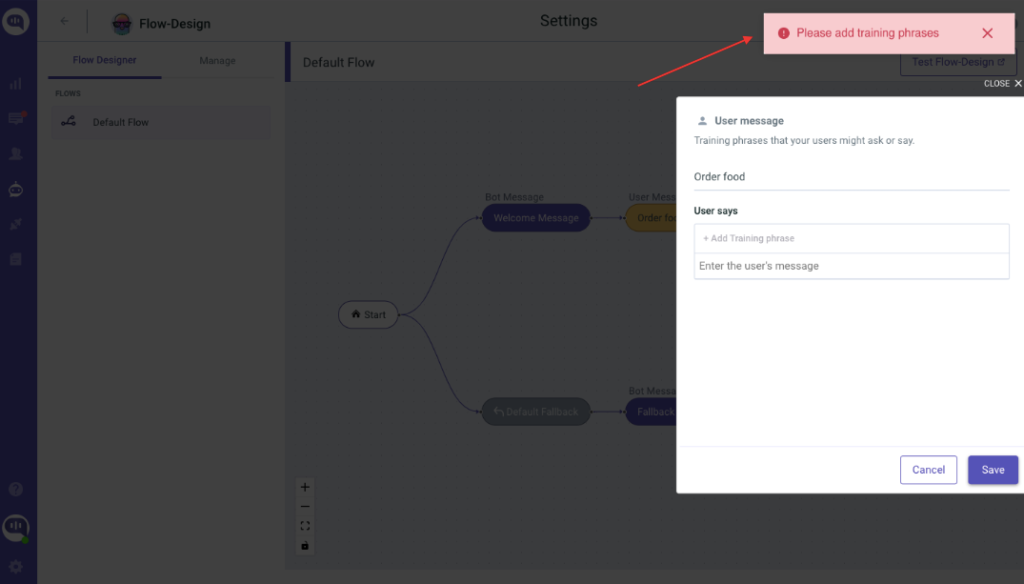 We have made the sidebar collapsible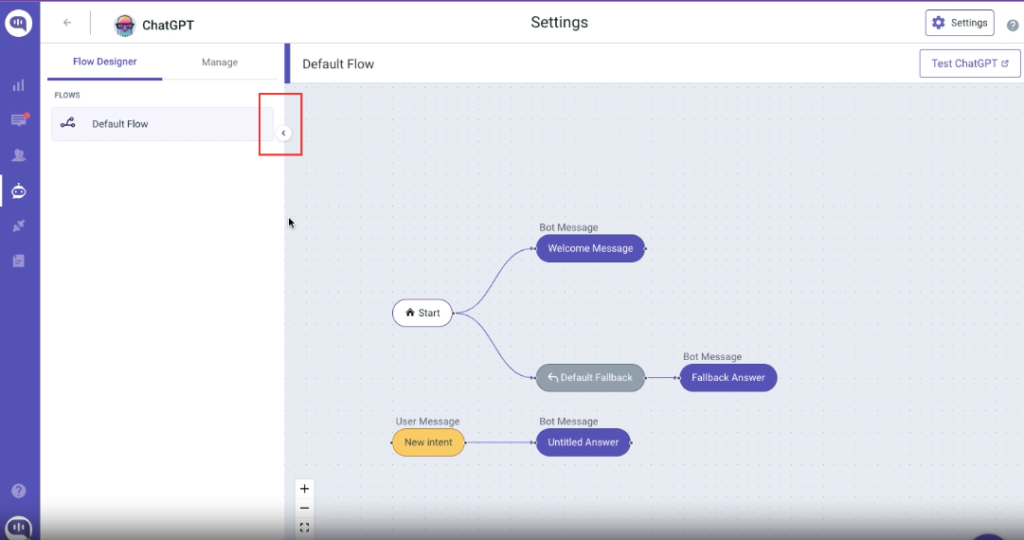 Other miscellaneous improvements
Pricing related updation for WhatsApp integrations
WhatsApp via Meta Cloud API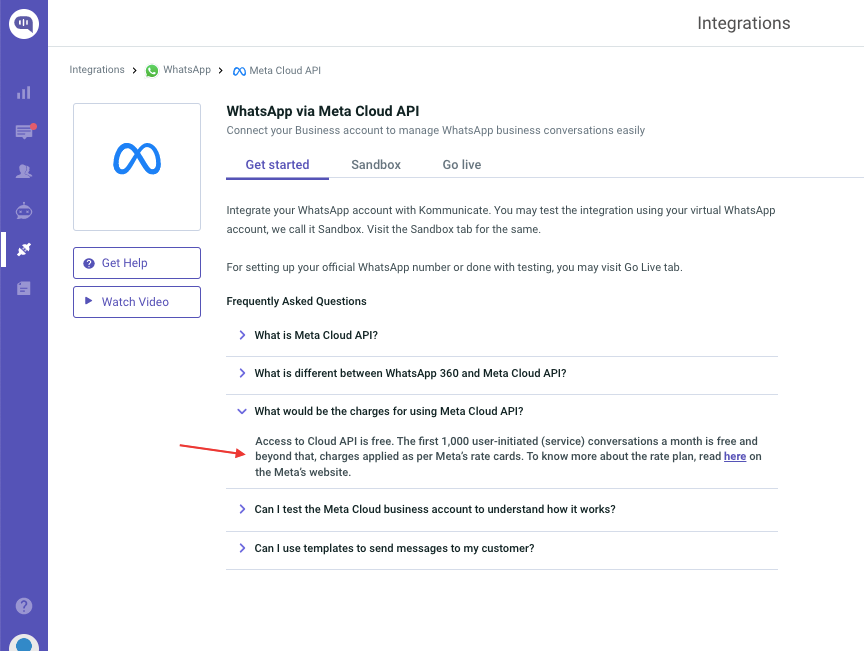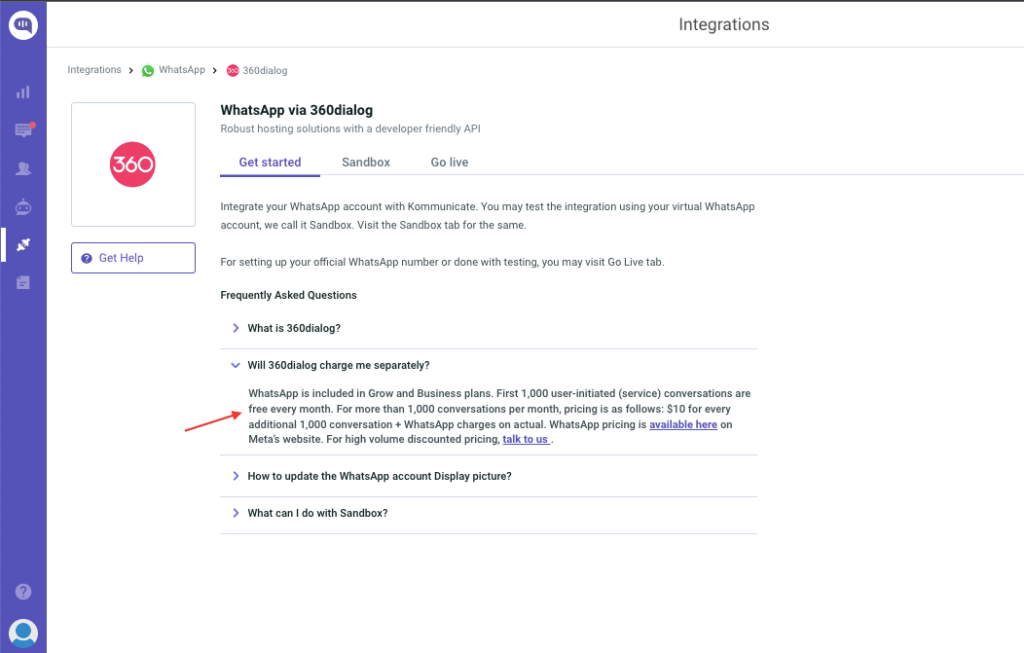 Now, we are showing the plan name for which you have to upgrade for getting that feature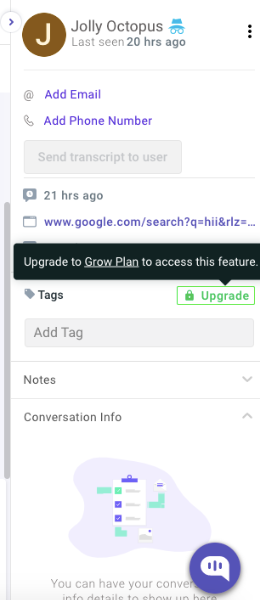 Mobile updates:
iOS Releases
6.8.8
Added Support for delete conversation for End User. With this end user can delete conversation at their side.
Fixed Form text area data not added with message for postFormDataAsMessage issue
Fixed submitted form data double stringified issue for webhooks
Added Support for Rating , experince label in navigation bar on conversation screen. PR : https://github.com/Kommunicate-io/Kommunicate-iOS-SDK/pull/292
Added Support for Static Top Message.You can enable this by using below code PR: https://github.com/Kommunicate-io/KommunicateChatUI-iOS-SDK/pull/116
KMConversationScreenConfiguration.staticTopMessage = "<Your Message>"
KMConversationScreenConfiguration.staticTopIcon = "<pass your UIImage>"
2. 6.8.9
We have added restriction for start plan users
Added support for custom toolbar subtitle
Added support to add top first message
Changed Recycler view layout to top to bottom
Android Releases
SDK 2.6.9
Changed Message View layout to Top to Bottom
Support for custom toolbar subtitle – using KmConversationInfoSetting class
Add support to add top static first message
2. 2.7.0
Fixed for rating asked everytime in a resolved conversation
Support for custom toolbar subtitle
Added support to add top first message
Changed recycler view layout to Top to bottom