Last Updated on March 24, 2023
Investing in great product marketing will bring new customers to your virtual doorstep. But studies show that about 13% of unhappy customers will share the word about their poor experience with over 20 people. The key is to retain existing customers and make reasonable efforts to turn them into return customers. That's why businesses are investing heavily in great customer retention software.
These are a tool that helps them promote customer loyalty and establish long-lasting relationship. Let's understand what this means and explore the top customer retention software.
What is Customer Retention Software, and Why Is It Important?
Customer retention is an approach used to turn existing customers into repeat or return buyers. This term implies the practices and tactics businesses use to retain their customers. Studies show that a 5% increase in customer retention transforms into 25% – 95% higher profits.
Customer retention software is a tool that offers a tray of features, data, and valuable insights that help you mold decision-making and take action to keep the customers on the page and prevent them from turning to your competitors.
Customer retention software can be beneficial for your business in the following ways:
Increase in the number of purchases from existing customers
Reduced customer churn
Insights on customer engagement, behavioral patterns, and spending habits that guide your decisions in the right direction
Boost in referrals
Happy customers equal repeat customers
Businesses employ different customer retention strategies to attract customers and establish a lifetime of relationships with them. It is imperative to note that customer retention is different from lead generation.
The former is all about the approach dedicated to existing customers. It does that by collecting from every touchpoint and using it for profiling and segmenting customers, understanding their behavior, and various other aspects.
How does customer retention software work?
It has been found that all the businesses that use customer retention software have a higher success rate than the ones that don't. Customers are often more satisfied in companies that incorporate customer retention software. As a business operator, you can use the data offered by this retention software for favorable outcomes. This is how the customer retention software can work for you-
1. Track customer behavior
Having factual data related to significant business numbers, such as customer churn rate, satisfaction rate, and other related factors is essential. Customer retention software helps you analyze and track customer behavior towards your organization. It has been found that around 70% of customers want an organization to give them a personalized experience. This is where customer retention software can help you as an organization.
2. Reward Loyal Customers
It is always essential to spot loyal customers and reward them with unique gifts and offers. It has been found that around 61% of the customers feel elated upon receiving a request or discount from the company. Customer retention software helps you in spotting your loyal customers and give them the deals and offers of their choice to keep them happy.
3. Improve Communication with Your Team
This is the best part of the customer retention software, as you can analyze the given data by the customer retention software as a team together to draw favorable outcomes and solutions for problems together. This can help in saving up a lot of time and effort. It also eventually improves your communication as a team.
Customer retention software you must try
If you are looking to add value to your business operations, then ensure you try out such customer retention software:
1. Mixpanel – Data Analysis
Mixpanel helps you keep every byte of customer-oriented data well-organized. You can collect, segment, refine and read data of various types, including the number of new registrations. The software lets you check how well customers welcome the latest updates/ features you've introduced to your platform.
You can also see when customers have visited your platform or new customers have signed up the most. Moreover, you can use this customer engagement software to determine the time it has taken to retain a customer. On top of that, the software helps you check whether your customers are visiting your platform through paid ads or if it is organic traffic.
What we love about Mixpanel
Collect, refine and analyze various types of data
Organize retention data period-wise
Determine the marketing move that works best for you
Make more informed and thoughtful decisions based on the valuable insights within the tool.

2. Kommunicate Chatbot Builder
About 89% of companies treat customer service as a key to customer retention. One of the most deciding factors in customer retention is fleet-footed communication.
When a customer drops a query and receives a response within a blink, it makes for an ultimate 'good' impression. You might want to use an AI chatbot, so you should try Kommunicate.
Kommunicate is a customer service automation platform that makes an excellent option for creating your own AI chatbot. You can schedule meetings, convert leads and provide 24/7 customer service using a chatbot.
The most incredible thing about this tool is that it allows for a human + chatbot hybrid option, making it easy to address and even reduce customer queries based on complexity. This platform establishes customer relationships and promises loyalty.

What we love about Kommunicate
Option to create your own AI chatbot to boost automation and ensure 24/7 customer support
Human + Chatbot hybrid model for managing customers efficiently
Integrations with a broad range of platforms
Reports and analytics help fetch insights on the chatbot's effectiveness, team performance, etc.
3. Optimove: Self-Optimized Campaigns
Optimove allows you to enhance your customer retention journey with self-optimized campaigns. It lets you measure the data of each of your customer interactions within the tool. It makes a fantastic tool enabling omnichannel visibility and predictive modeling that boosts customer support.
One of the exciting things about Optimove is that it features cross-channel campaign management. Moreover, it also makes streamlining things more accessible with a calendar-based task-tracking option.
Using the single-customer view option, you can also have a detailed view of each customer interacting with your business.

What we love about Optimove
Predictive analytics helps discover trends.
Identify target customers using advanced options.
Schedule and organize various tasks with calendar-based management
Automate marketing campaigns
Smarter decision-making
4. LoyaltyGator – Enhanced Loyalty Programs
LoyaltyGator unlocks the opportunity to retain customers by leveraging loyalty programs. This easy-to-use and flexible web-based tool bring loyalty program solutions that allow you to customize customer rewards programs.
You can integrate your loyalty program with the system you are using or make LoyaltyGator's stand-alone platform work for you. This tool offers reports of customers and transactions, which help you obtain crucial insights into customers' choices and spending habits.
It lets you group your customers based on their habits and preferences and customize your service accordingly.

What we love about LoyaltyGator
Integrate customer loyalty programs to boost engagement
LoyaltyGator stand-alone loyalty program solution
An employee incentive program to a boost motivation
Data analytics for insights into customer preferences and spending habits
5. Zendesk – Personalized Customer Interactions
Zendesk is one of the top customer retention software that allows you to have uninterrupted communication with your customers. You can leverage Zendesk to personalize your interaction with the customer.
The platform enables you to use the actions and preferences of customers to tailor your conversation. It paves the way for personalized alerts and notifications that customers can send. This automated functionality makes it easier for you to be proactive with your interactions and boosts employee productivity.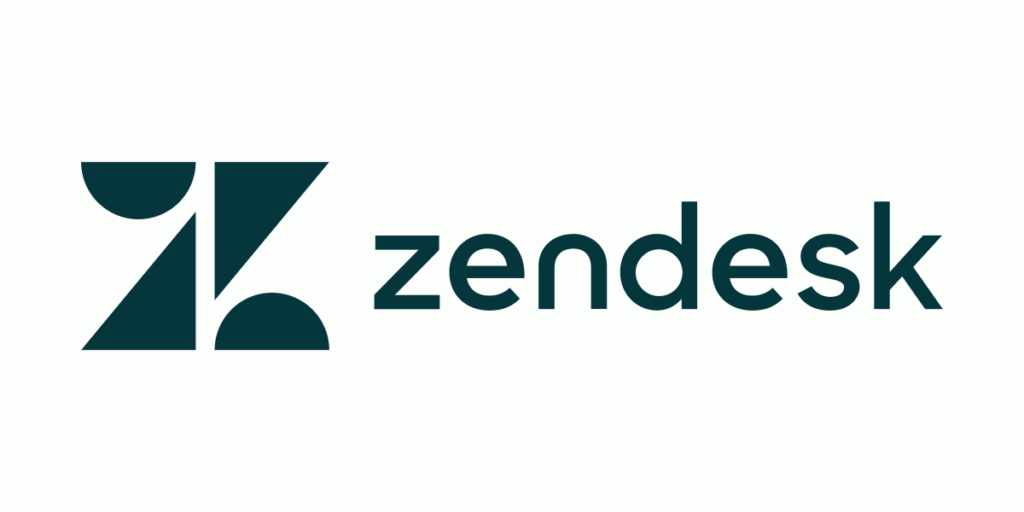 What we love about Zendesk
Tailored communication with the customers
Integration with various platforms
Training sessions on the use of software
Increased agent productivity
6. Kissmetrics – User Behaviour Tracking
If you're looking for a tool that accelerates user behavior tracking and fetches insights on your customer's journeys, then you might want to try Kissmetrics.
This customer retention management software helps ensure that your business attracts the right customers.
Kissmetrics is backed by many analysis and interpretation functionalities that allow you to discover the must-know checkpoints for a wonderful user experience.
The tool makes it quite effortless to interpret your website's performance and see how a specific page is doing. These functions give you the window to remove obstacles and improve various areas.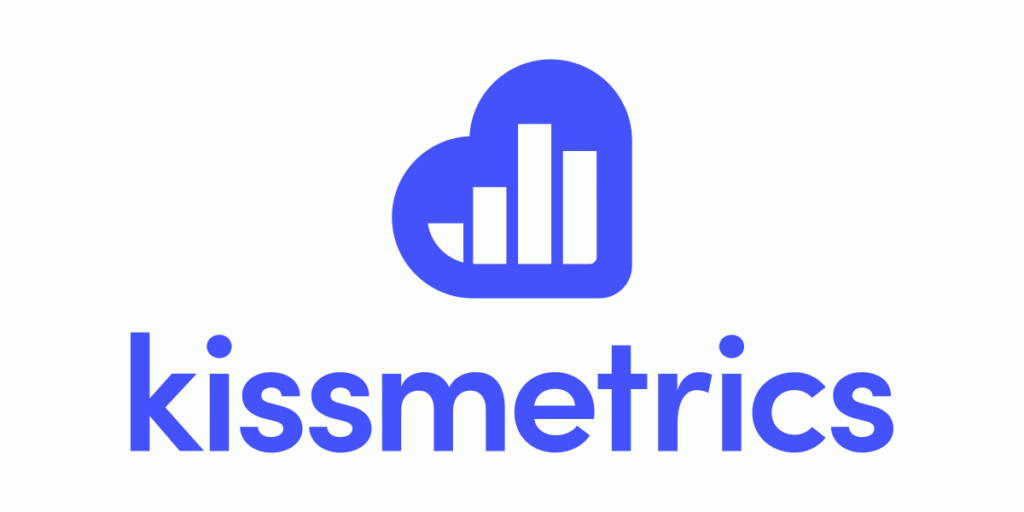 What we love about Kissmetrics
Track customer behavior in real-time and profile target audience
Dashboard for an overview of various metrics
Unleash useful features based on customer activity and preferences
Identify churn rate
7. Qualaroo – Enhance Customer Experience
This comprehensive cloud-based software is perfect for you to up the customer experience game with surveys. Qualaroo lets you create various surveys, enabling a steadfast collection of feedback and essential data.
The feedback obtained using these surveys is relatively straightforward and gives you a clear insight into how your customers react. So, it becomes notably seamless for you to identify and work on the areas that need a revamp.

What we love about Qualaroo
Create different types of surveys with stunning templates in over 100 languages
Find the most relevant data related to your customers and understand why they are signing up or exiting.
Use built-in customization options and themes
Integration with CRM and marketing tools
8. PEGA – Pre-built Customer Retention Campaigns
PEGA is another customer retention management software that helps minimize one-time retention costs and reduce customer churn.
The tool offers big data analytics that helps you determine the budget for retaining each customer based on business value. The predictive analytics feature in PEGA lets you comprehend the needs and preferences of your customers.
The tool lets your customers tailor their packages with the dynamic building feature. It simplifies the process to better customer experience with pre-built customer retention campaigns.
The software also has omnichannel functionality that allows customers to choose the desired channel they want to interact with.

What we love about PEGA
Seamless integrations with various systems, including PEGA's order management application
Personalized customer interactions
Omni-channel communication
Budget management
9. Qualtrics- Customer Behavior Forecasts
Qualtrics lets you utilize operational and user experience data to create customer behavior forecasts. It helps you decide and commence necessary actions to retain customers effectively.
The software comes with a customer support tool that allows you to discover the reasons behind customer churn. Other incredible features like multi-channel customer support and a ticketing system help you reap customer feedback.
Considering all of its features, they speed up the errands related to customer retention management.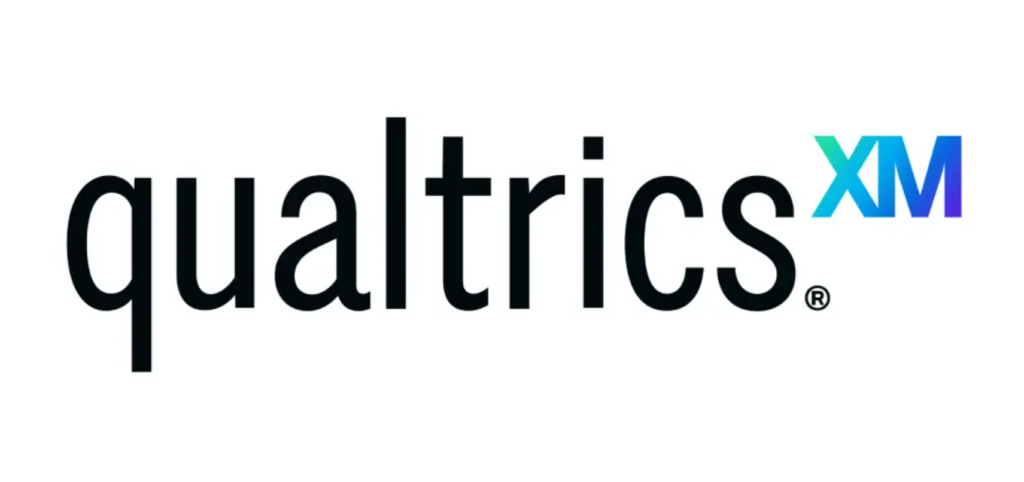 What we love about Qualtrics
Compose different types of surveys using attractive graphics and randomization
Choose from an array of built-in temples and over 85 types of questions
Translations are available in over 48 languages
Real-time communication with teams
10. Zoho CRM – Enhanced Customer Engagement
Zoho CRM is one of the most popular customer retention software out there. It lets you effectively get in touch with your existing and potential customers.
This tool makes an excellent platform for customer engagement across a slew of channels which boosts the scope for retention.
The software works on integrations with several Zoho tools, which notably amps up the workflow.
One fantastic thing to note about Zoho CRM is that it can turn routine sales work into contests which is a pretty interesting way to engage your team.

What we love about Zoho CRM
Customer engagement using multiple channels such as social media, live chats, and email.
Team collaboration in real-time
Option to personalize messages
Easy access to social media campaign activities with data centralization
Seamless forecasting and allocation of targets
Integration with Zoho tools for an unbothered experience
Why do SaaS businesses need customer retention software?
Every business loves a new customer. It is valid to customers that an organization can earn profits. But it has been found that attracting new customers and making them purchase something from your organization can be five times more expensive than keeping a current customer happy and making them buy it repeatedly. This is why organizations actively focus on making their customers happy and ensuring that they are re-purchasing from their websites.
All innovative businesses now consider Customer Lifetime Value (CVL) an essential parameter for their business growth. CLV refers to the amount of money a customer will spend on your website by purchasing your products or services in a lifetime. The best way to maximize CLV is customer retention. This is how customer retention software can help SaaS businesses and profits and minimize operational costs.
How to choose the best customer retention software for your business?
You can only select the best customer retention software for your businesses by listing your priorities. Understand what marketing path or strategy you want to follow to retain your existing customers and gain new customers.
Secondly, you must select a particular market segment and target them. This will make your business more streamlined and organized. Not having a specific target in business makes it fragmented and ineffective.
After seeing growth in your target area, you may start including more market segments in your target group. Remember to take one step at a time and ensure effective changes through customer retention software.
Get the Best Customer Retention Software for Your Business
Customer retention systems aim to manage the flow of customers and strengthen their trust in the brand effectively. Investing in customer retention software can attract years and years of faith and consistent show-up by many of your customers. Hence, each software mentioned on the list has something to benefit your workflow, teams, and overall customer service management.
This software's most vital feature is reports and analytics that can turn the tables for you. And essential features like chatbot spruce up your customer service game in no time, which is a powerful way to turn your existing customers into happy customers. Isn't it?
---
At Kommunicate, we envision a world-beating AI Chatbot solution to empower the new era of customer support. We would love to have you onboard to have a first-hand experience of Kommunicate. You can signup here and start delighting your customers right away.