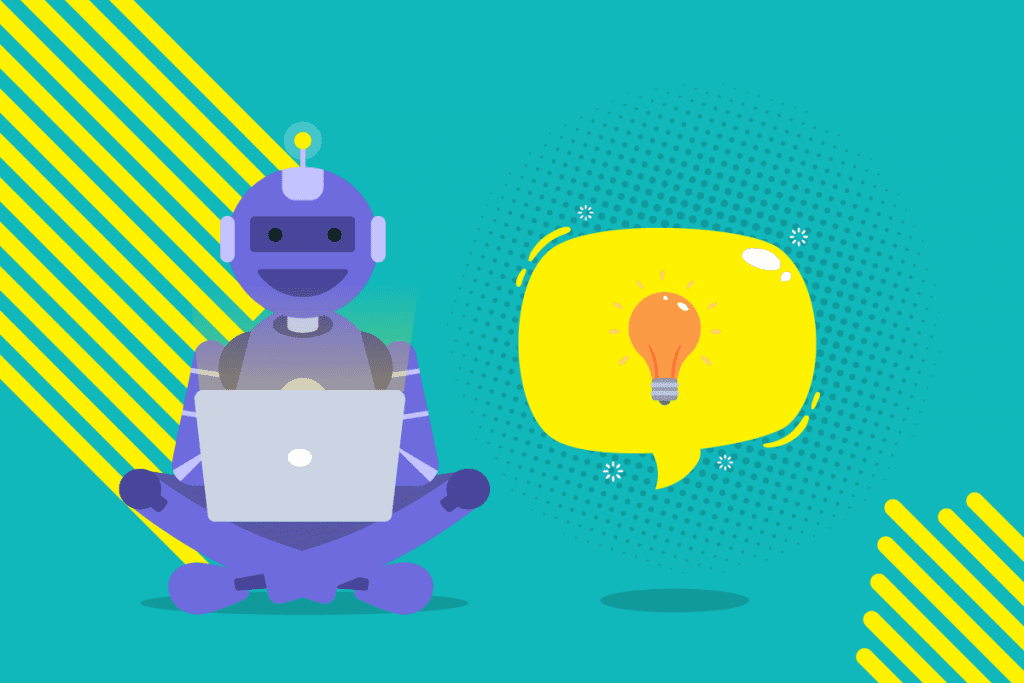 Chatbot software usage has greatly increased in the past few years. 2017, in particular, is branded as the "Year of The Chatbot."
The number of chatbots docked into Facebook Messenger has risen from 30,000 in 2016 to 100,000 the following year. Almost every major brand has deployed a chatbot software for website engagement. 2020 will see 80% of businesses using their own chatbot.
Now is the best time to invest in a chatbot automation tool. The following tips will definitely get you started and running in no time.
1. Start With Customer Service
Majority of businesses and organizations that leverage chatbot technology use it primarily for customer services. And their returns have been great, if not instant. This is one of the reasons why many companies use chatbots on top of the many advantages of installing help desk software.
Tech giant IBM has reported 30% savings on customer service-related costs after deploying chatbots. Chatbot online deployment has helped companies automate as much as 36% of tasks that are normally assigned to sales representatives. This has resulted in annual savings of $15 billion at the very least, according to a 2017 Business Insider article on chatbot revenue.
If you are looking to include chatbot into your business operations, deploying them as part of your customer service is the best way to start. In addition, chatbots are also used in ecommerce to increase sales and improve retention.
2. Deploy Chatbots to Your Social Media
Selling products, setting appointments, and responding to product inquiries are no longer contained within the realm of online marketplaces and business websites. With that, you should add live chat widgets on your social media platforms.
Moreover, you can do sales and marketing transactions on social networking sites as well. Social media sites such as Facebook, Twitter, Pinterest, and LinkedIn have proven to be valuable business platforms. Thousands of brands have deployed chatbots to their Facebook Messenger and found huge commercial success.
Chatbots Life, a popular website for chatbot information and learning, discussed how popular companies benefited from using chatbots on their Facebook accounts.1–800-Flowers.com reported that over 70% of their Facebook Messenger orders came from new customers. Beauty and cosmetics brand Sephora saw their makeover appointments grow to as much as 11% through its Facebook Messenger bot.
People spend significant time on social media. Thus, it really makes sense that you assign chatbots where there is a huge amount of human online traffic and the potential for live chat inquiries and engagement is very high. Otherwise, you will be missing a lot of business opportunities.
3. Improve and Streamline Internal Processes
Chatbots are not only effective tools for customer service and sales/marketing, but they can be quite useful in accelerating internal processes such as HR queries, knowledge management, and recruitment to mention a few. HR, in particular, has been positively impacted by chatbot uses to enhance internal processes.
In a 2016 survey on HR challenges by the Society for Human Resource Management (SHRM), 38% of the respondents revealed that keeping employee engagement at high levels is a major concern. One of the key contributors to this problem is the use of outdated employee self-service HR systems. These systems let you streamline the processing of HR requests such as leaves and schedule swaps. Employees end up delivering their requests directly to their HR office instead.
The use of chatbots has definitely alleviated many HR-related concerns. They can easily integrate with existing systems and deliver a smooth and seamless self-service user experience to employees. On top of improving employee engagement, chatbot automation helped reduce the processing time of HR requests by 30-50%.
With the global pandemic affecting the workforce nowadays, working remotely is becoming a necessity for many organizations. To make sure you can efficiently continue your operations, it's essential to deploy the best remote workforce management software solutions.
4. Let Chatbots Handle Low Priority Tasks
A significant number of companies and organizations still use outdated software and legacy systems (service management, robotics process automation, field force management, etc.) to power their backend and business-to-employee (B2E) tasks and processes. While many of these tasks are a low priority, they take a lot of time and resources, greatly affecting overall efficiency and productivity.
You can deploy chatbot applications to work alongside legacy systems and automate low priority tasks. This enables employees to engage with outdated platforms without having issues with speed and efficiency.
5. Make Your Chatbots Conversational
Advances in artificial intelligence (AI) and natural language processing (NLP) have allowed the creation and proliferation of smart chatbots. In fact, many of the world's best customer service software solutions come with smart chatbot functionalities.
The best chatbots are capable of responding to queries and interacting with users in human-like conversations. As chatbots participate in more conversations, they continue to learn and grow more intelligent in handling complex conversations
For businesses, intelligent and human-sounding chatbots present a plethora of advantages. For one, chatbots are devoid of emotion and bias. In fact, chatbots can provide excellent responses to customers, even with a heated up conversation. An emotional human agent may have trouble composing and delivering objective answers to extremely irate and fired-up customers.
Two, bots that offer scripted and robotic answers don't elicit animated responses from people. Customers tend to open up more and respond better to smart and conversational chatbots. This leads to a constant flow of actionable information, enabling chatbots to provide customers better, top-notch service.
6. Find Better Leads
There are numerous ways to generate new leads. But to find high-quality leads that offer the best chances of converting is a different story. So much data and digital noise clutter the landscape of today's business that generating top-class leads is like finding a needle in the proverbial haystack.
Traditional lead generation methods such as clickable blurbs and landing pages still produce decent results. But most of the time, you can only harvest weak and unqualified leads from such practices.
You can up the ante and even improve your lead generation results by leveraging chatbot technology. Instead of guiding your prospects to a landing page, you can engage them with an intelligent chatbot, gather as much data and identify healthy leads that you can focus on.
By integrating your chatbots with your other systems such as marketing automation platforms and CRM, you can target specific demographics and ultimately score a huge set of highly qualified leads for your business.
7. Never Stop Testing and Improving
Through regular chatbot automation testing, you are able to see room for improvement in many aspects. You need to know if your chatbots are able to comprehend questions and statements. Are they able to engage customers in a meaningful conversation? Do they provide significant replies in a balanced length? Is it fast in giving answers? These questions and more should be answered whenever you are testing your bots.
Developer testing ensures that chatbots give relevant answers to specific questions. Functional testing checks if the bots are able to provide a particular function via boundary value analysis and equivalence partitioning. You should do user testing on a regular basis to iron out some wrinkles that plague user experience. A/B testing is the best method for this particular process.
In this age where chatbots are now the norm, it is crucial to ensure their quality and maintain their performance consistently.
Deploy Chatbots Now
Chatbot technology brings so many advantages to any business that more businesses are poised to adopt and utilize it in the near future. While building a custom chatbot from scratch can be expensive, there are a number of chatbot builders in the market that don't break the bank.
Managing chatbots can be a difficult task since it requires constant iteration and inputs from people across your organization, such as designers, marketers, salespeople, and product managers, that you need for further improvement. But with so many benefits at stake, it is imperative that you and your team figure out the design and manage the details of your chatbot.
With a long list of chatbots solutions available, you can start exploring the features of Kommunicate. This platform combines humans and bots to provide your customers with intelligent chat-based support with a human touch.
---
At Kommunicate, we are envisioning a world-beating customer support solution to empower the new era of customer support. We would love to have you on board to have a first-hand experience of Kommunicate. You can signup here and start delighting your customers right away.