Last Updated on January 24, 2023
Most banks and financial management companies compete to attract customers by offering high-interest rates, lower fees, and digital services. While these aspects vary in negligible amounts from bank to bank, how does a customer single out one? The answer lies in providing a better customer experience in banking.
Customer service remains the top reason for customers to stick to or leave a bank. According to Temkin Experience Ratings, 69% of customers who plan to leave their bank say it was due to poor service rather than poor products. Hence, providing excellent customer service is essential for every company, especially when it comes to banking.
69% of customers who plan to leave their bank say it was due to poor service rather than poor products.

Temkin, 2018
The quality of customer service plays a vital role in retaining existing customers and attracting new customers. People are likely to switch service providers if they don't like the customer service. That is why more and more banks are offering excellent quality customer services. Quality service clubbed with good products make up great customer experience.
The front desk services, customer care executives, online payments, cashless transactions, mobile apps, 24-hour automatic teller machines are all a part of customer service. Here are some ways to provide an excellent customer experience in banking.
Educate and train your employees
It is the employees who need to communicate and interact with the customers. Therefore, it is essential for every financial institution to train their employees on how to offer excellent customer experience in banks. It is essential to train bank employees with the following customer experience skills.
Product knowledge – Employees should have deep knowledge of banking products as it is required while explaining the products to customers. Employees should be able to explain the products like investments, various types of accounts and plans to customers. Additionally, product knowledge comes in handy when you are solving customer's problems.
Communication skills – Communication skills are essential to interact with customers and serve them with what they need. Your employees should have good communication skills in the local and common languages both.
Understanding customer needs and being empathetic – Without understanding the needs of a customer, it is difficult to pitch a product or support them. It is necessary to understand the customer needs to sell financial products and serve them better. It is often said that for providing great customer experience, you need to be in customer's shoes and show adequate empathy to their needs and problems.
Handling irate customers – All customers are not the same, and employees should be trained to handle irate customers with patience and calm. Bank employees should understand the problem and offer the right solution to customers.
It is vital to train your employees and provide them the resources to serve your customers in the best ways. Educating employees about how to offer customer service as per the industry standards is the first step to make customers happy and thus, providing a better customer experience.
Customer feedback
Every bank or financial company should have a system of customer feedback. Customer feedback can help banks to know the areas of improvements and optimization. Hence, customer feedback plays a vital role in improving the overall customer experience. There are numerous ways to collect feedback. Banks use the following ways to get feedback from their customers.
Customers fill a feedback form and post it into the feedback box in the bank.
In-person or on-call feedback to bank officials or the customer service team.
They can fill surveys sent over emails.
They can post comments in the feedback section on their bank's website.
Banks offering their mobile apps can also create a feedback section in the app.
What can customers offer in the feedback?
Customers can ask questions about a financial product or service and get the answer for the same on their emails and mobile numbers. Moreover, they can offer suggestions about what they want from their bank. They can post their current experience and expectations from the bank. They can also rate the customer service based on their overall experience.
Feedback is the best way to improve customer service for any business as customers can easily find the weak areas when they don't get the level of services they expect.
Retain your customers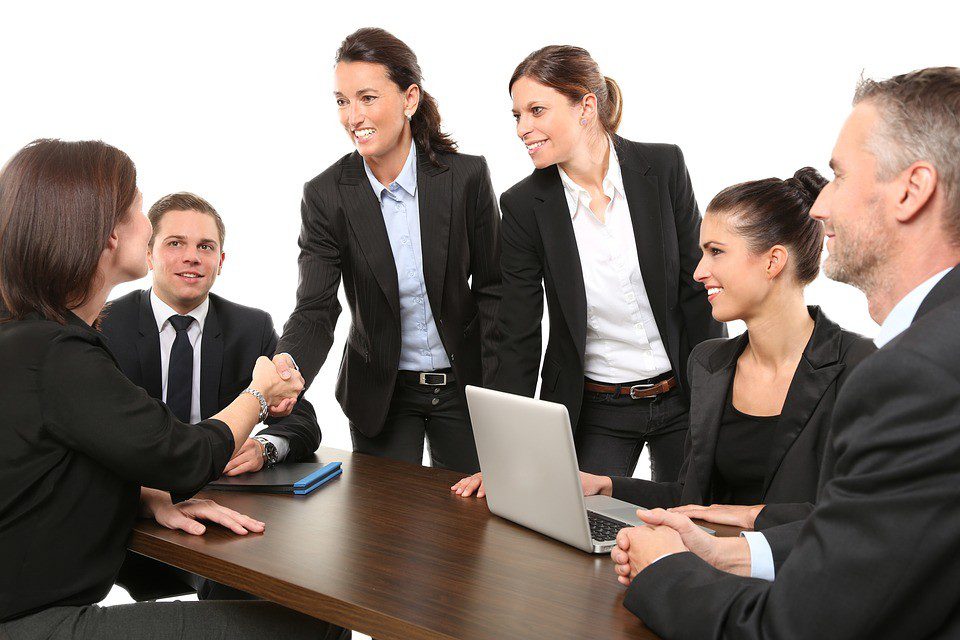 There is a lot of competition in every field of business, and it is the same for financial services and banking. Similar to online retail stores, banking is also going digital. Most of the banks are now offering financial services on their website and mobile apps. Although established banks and financial institutions are offering as an add on to their offline services, some new businesses are doing it online-first.
For example, if people want to invest in a mutual fund or want a loan, there are many companies which are providing such services without the need of going to a branch or meeting physically. And in this digital race, traditionalists are falling behind.
Customers are now getting banking products and services without any in-store experience. However, many public sector banks are competing with e-commerce services that other institutions are offering to their customers.
A bank customer can switch to other service providers if they get a higher rate of interest or returns on their investments. Thirty-three percent of customers in America consider switching companies after an instance of poor customer service experience. Therefore, bank employees should offer competitive products and excellent experience to retain customers. Banks use the following strategies to retain customers.
Offer them better products
Switch their plans to generate higher ROI
Offer them benefits such as low maintenance charges, high-interest rate, etc.
Offer side products like health insurance, loans on low rates, etc.
Provide better customer services.
Provide proactive customer support.
Make use of technology
Technology has become the flag-bearer for banks and financial services to offer their customers exceptional banking experience. They can make use of technology to increase customer satisfaction and improve their bottom line. Banks can use financial technologies to provide customers with more options for mobile payments and enhance security, both online and offline.
Technology can help you reduce the time taken to perform various tasks. For example, installing the latest banking software on computers can help to complete financial transactions like depositing money, transferring, processing of checks, etc a lot faster than before.
Banks should also provide new offers such as shopping discounts, organize contests, and offer rewards to improve customer satisfaction and loyalty. Technology can help banks to use tips and tricks to provide useful information in the form of text, infographics, and videos. 
Lately, AI has started knocking on the banking industry's door. The sheer amount of data is hard to analyze by traditional methods. Hence modern predictive models with Machine Learning as fuel are becoming helpful. Banks can analyze past data, purchases, and interactions, and subsequently, suggest better-recommended products and services.
Use Chatbots for customers
Many businesses use chatbots to communicate and answer the common queries of customers. Chatbots are an excellent way to serve customers with common queries, and they can also save the cost of hiring additional employees. They can help businesses save significant time and money.
Chatbots can help you bring in automation for customer experience in banking. The huge customer base of banks gives rise to skyrocketing costs of customer service. Most of these queries seldom require human intervention and can be effectively managed by chatbots. Recently, almost all the major banks throughout the globe have started using chatbots. Some of them even have made chatbots the center of their customer support strategy. Chatbots effectively help in strengthening the brand image by providing faster and better customer experience. In fact, 73% of consumers love a brand because of great customer service.
Bonus read >> Chatbots in Banking Report: Benefits, Building Block and Example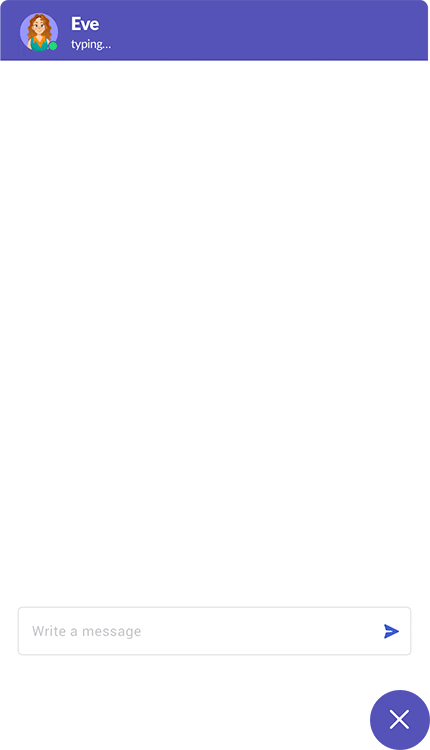 Wrapping Up
Improving customer experience in banking and financial services create a good brand image in the market. The purpose of all steps and measures towards customer services should be to improve the processing times, address the customer queries and complaints as soon as possible. Following the steps in this post can help banking and financial institutions to serve their customers better and retain them as well.
---

Author Bio: Sandra Rosen is a tech geek who has worked with some corporate houses before settling in Ocala, Florida with her husband and two dogs. She enjoys writing for several publications and online portals and expresses her views on the latest technology, Digital Marketing, Affiliate Marketing, e-commerce, and small businesses. Nowadays she is writing content for free infographic maker. Her other interests include gardening and online shopping.

---
Subscribe here to get the good stuff — we solemnly swear to deliver top of the line, out of the box and super beneficial content to you once a week.
At Kommunicate, we are envisioning a world-beating customer support solution to empower the new era of customer support. We would love to have you on board to have a first-hand experience of Kommunicate. You can signup here and start delighting your customers right away.