Last Updated on May 17, 2023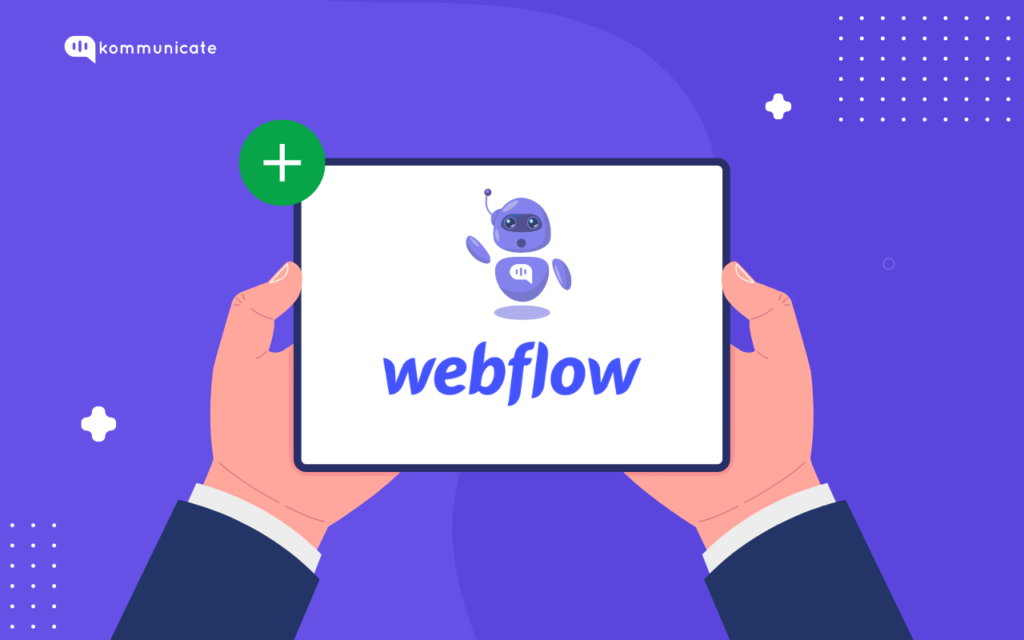 What is Webflow?
Webflow is a cloud-based CMS that helps to build great websites. Webflow allows users to design, build and host a website with simple and easy steps.
In this blog, we are building a website and adding a chatbot so that website visitors can take help from the chatbot to understand the product.

How to integrate Chatbot Chat Widget in Webflow Site
Sign up on Webflow CMS and design your website. Once you finish designing, follow the given steps to add the Kommunicate chat widget to your website.
Log into your Webflow account and open your site in design mode.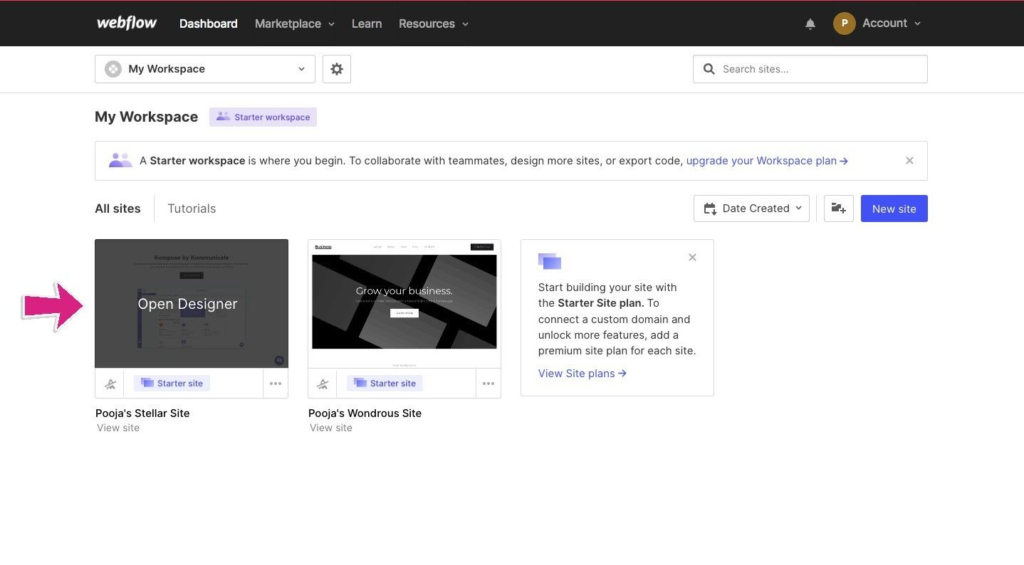 2. Click on the alphabet W icon present in the top left corner of the design window.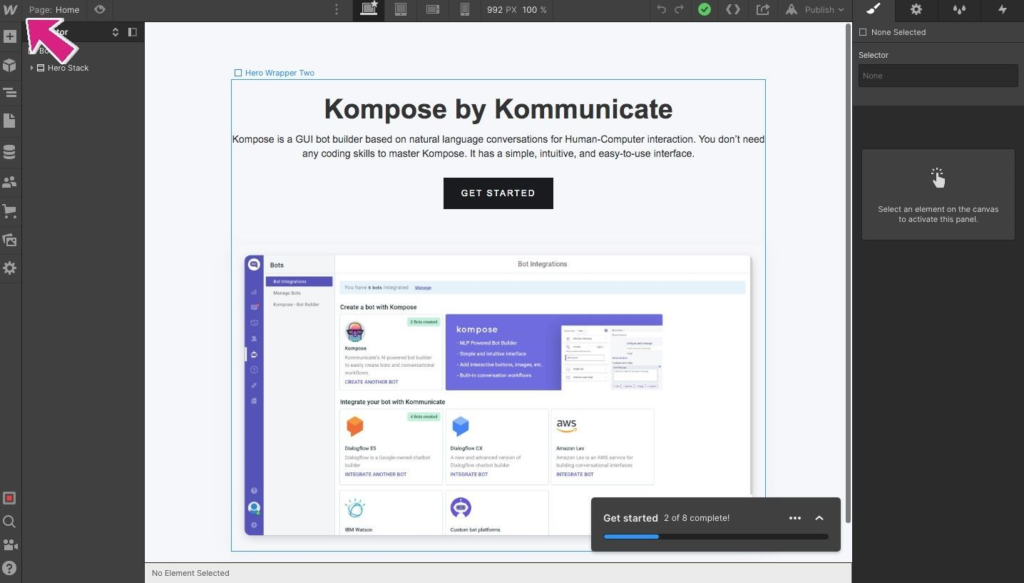 3. Under Project Settings, you will see the Custom Code feature, visit the section and check for the Footer code option.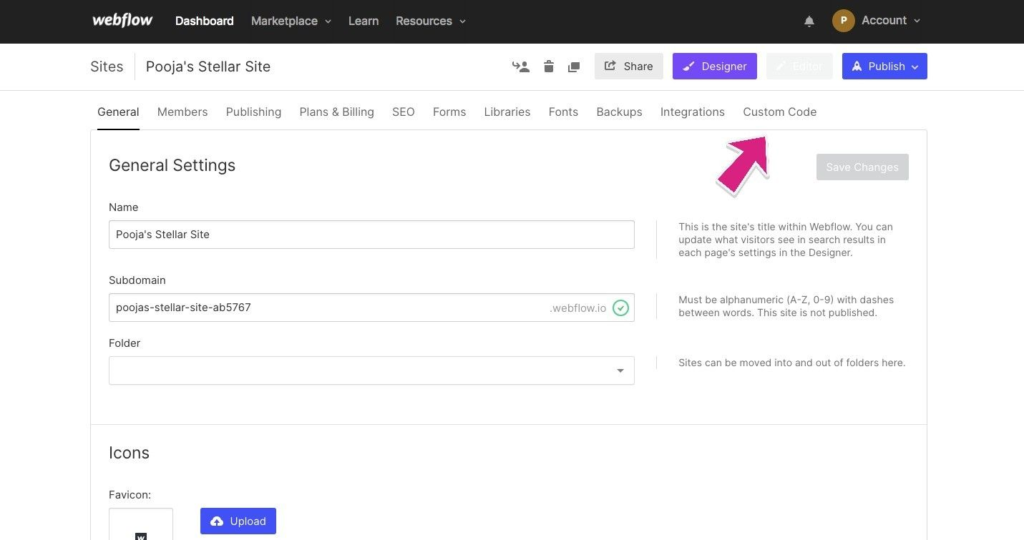 4. Visit the Footer code option and add the Kommunicate Install script inside the code section as shown below and click on Save Changes.
NOTE: You will have to select the Kompose chatbot from the RULES section of the Kommunicate dashboard to handle all the incoming conversation so that chatbot will handle the new conversations.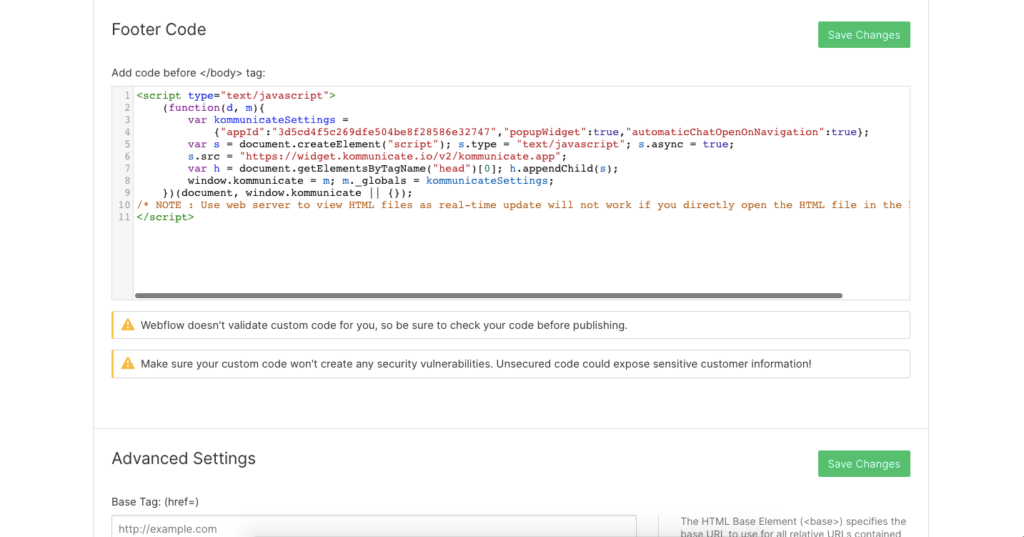 5. Now, go and Publish your site using the Publish option given on the top right corner of the page.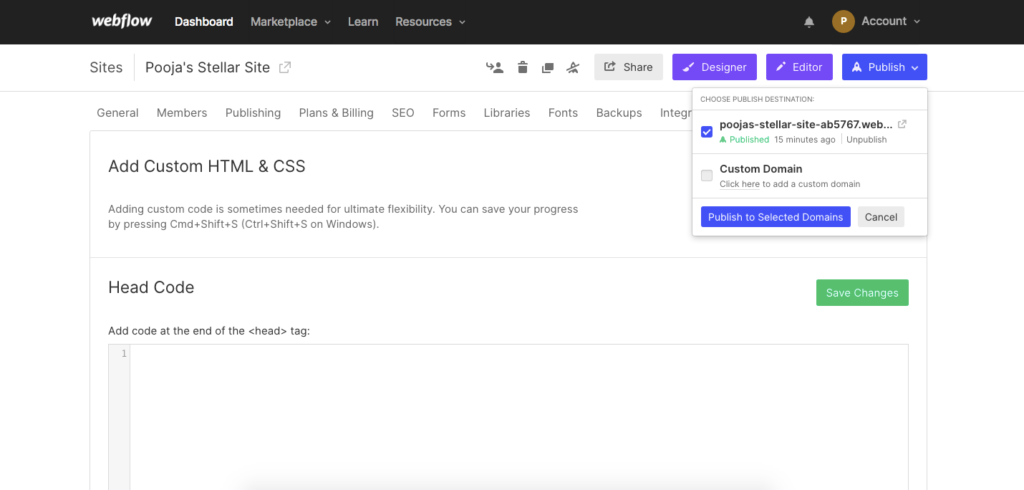 6. Chat widget is added successfully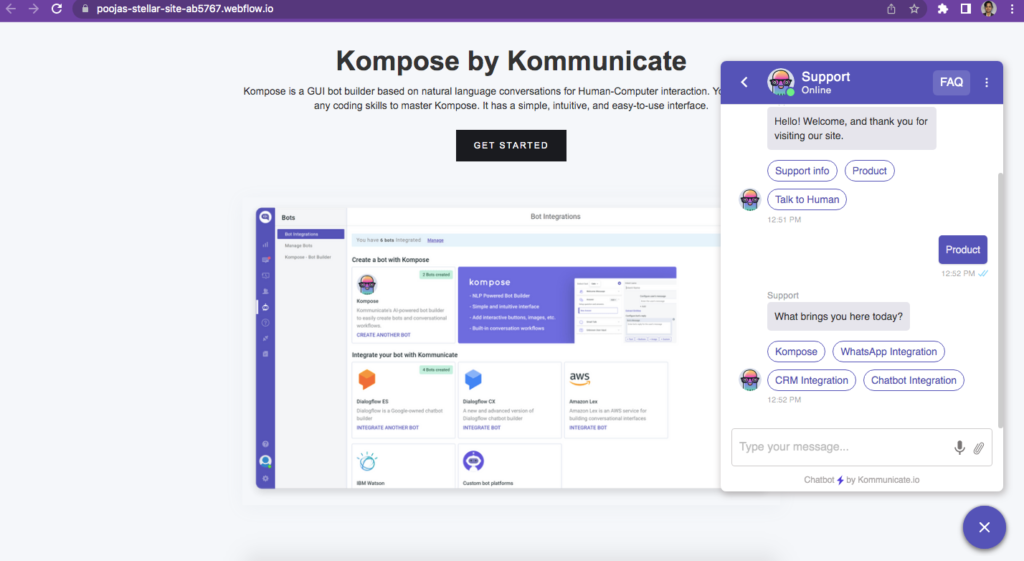 Now, your website users can use the chat option to get a help about your product and all these chats can be monitored from the Kommunicate dashboard, also support agents can involve in handling chats when chatbot is unable to answer.

Here's a quick video:
---
At Kommunicate, we are envisioning a world-beating customer support solution to empower the new era of customer support. We would love to have you on board to have a first-hand experience of Kommunicate. You can signup here and start delighting your customers right away.