You can see your customer support analytics, team and agent-wise performance in Kommunicate Dashboard. You can analyze these metrics: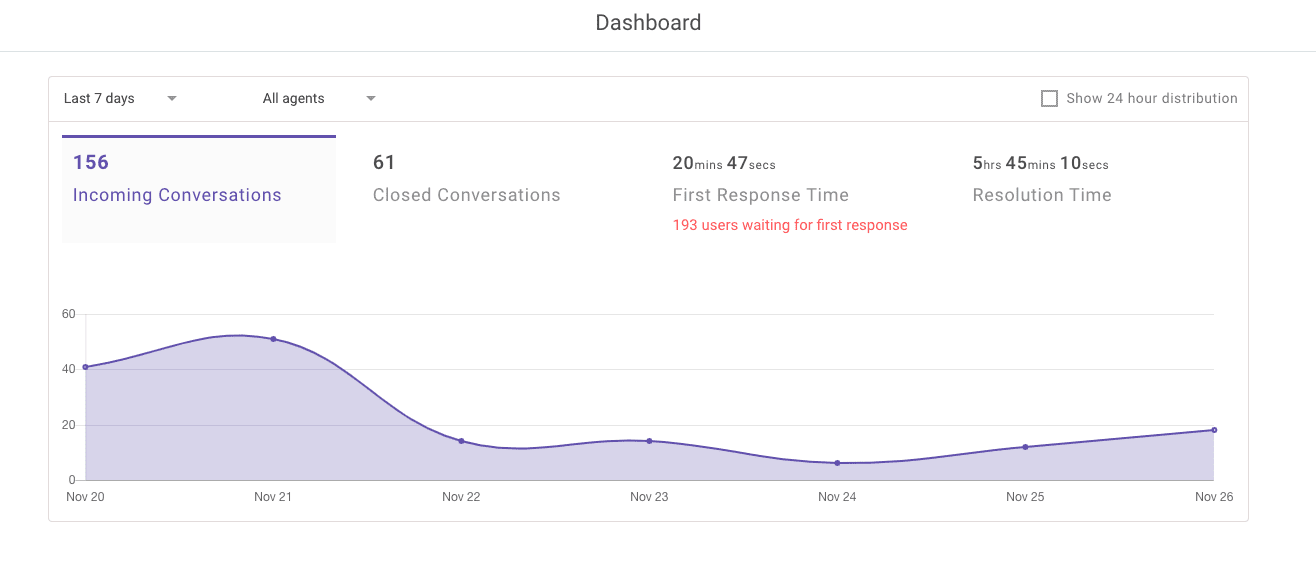 Total incoming conversations: The total number of conversations your customers have initiated in specified time.
Close conversations: The number of the total incoming conversations that have been closed.
First Response Time: FRT is the time elapsed between user's first message and agent's first reply to that message. It is averaged over for all conversations.
Resolution Time: Resolution time is the time elapsed between user's first message and the time when the conversation has been marked closed. It is averaged over for all closed conversations.
Users waiting for a response: The total numbers of users waiting for the first response.
Let's now jump into how you can check granular analytics:
Time-specified analytics
You can click the timeline dropdown to check the analytics for the specified time.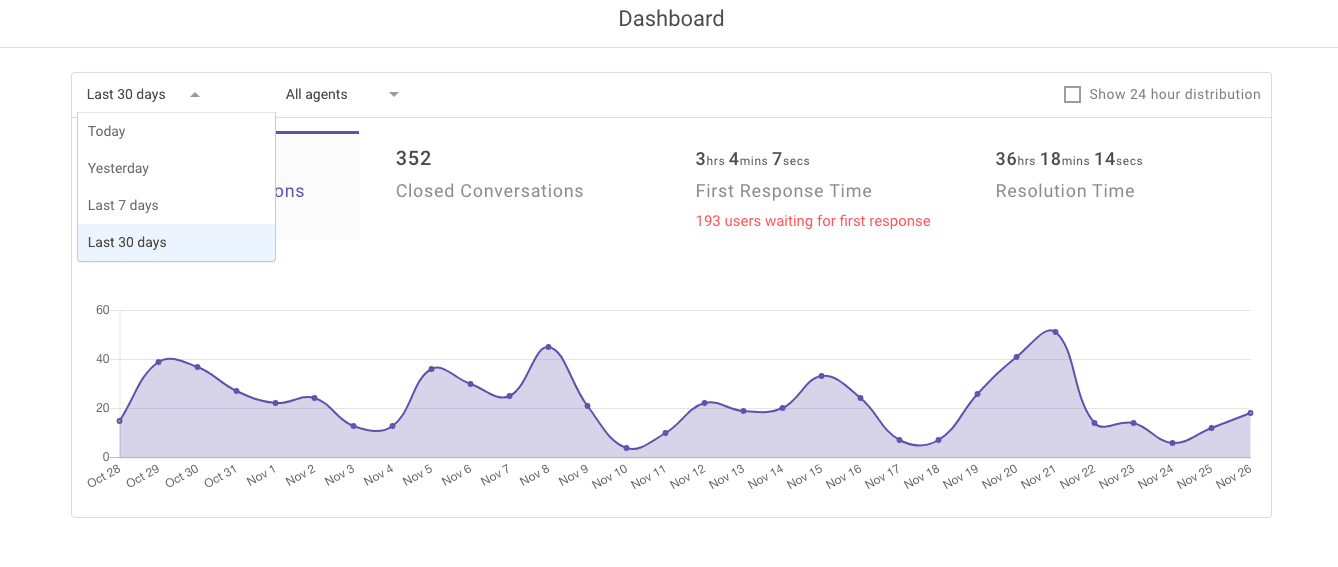 Agent-wise analytics
You can select any of your agents to analyze their performance. You can check the total conversation assigned to them, how many of them are waiting for a response and how many of them have been closed. You can also check their First Response Time and Resolution Time.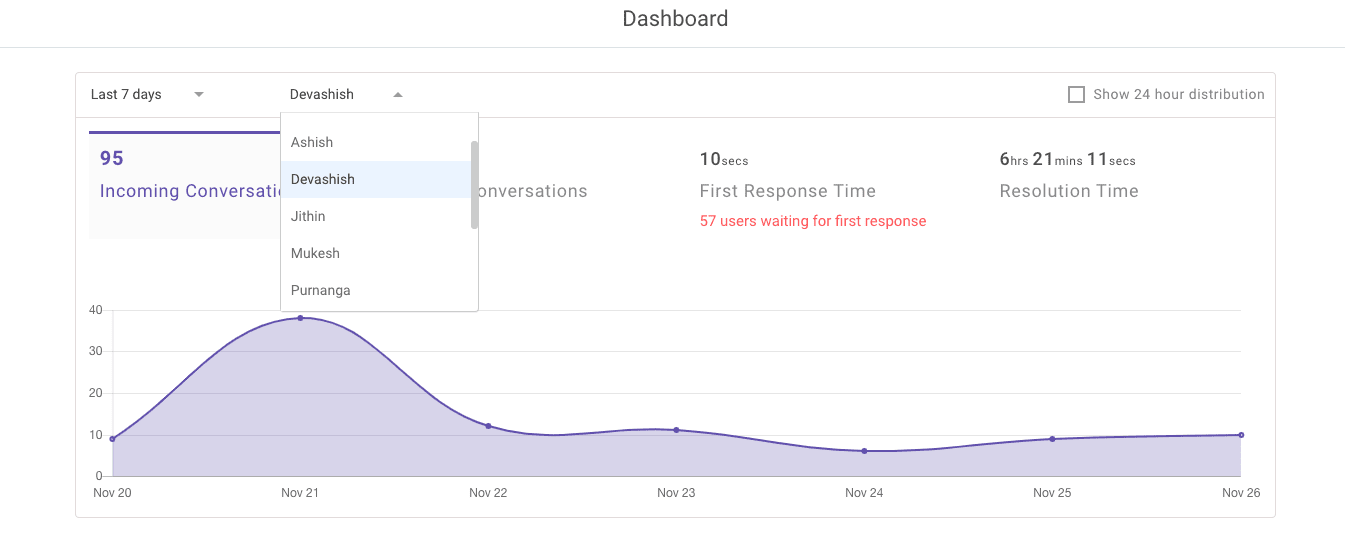 Analyze 24-hour distribution
Check the box 'Show 24-hour distribution' to analyze your peak and relaxed hours. Note: All timestamps are in GMT.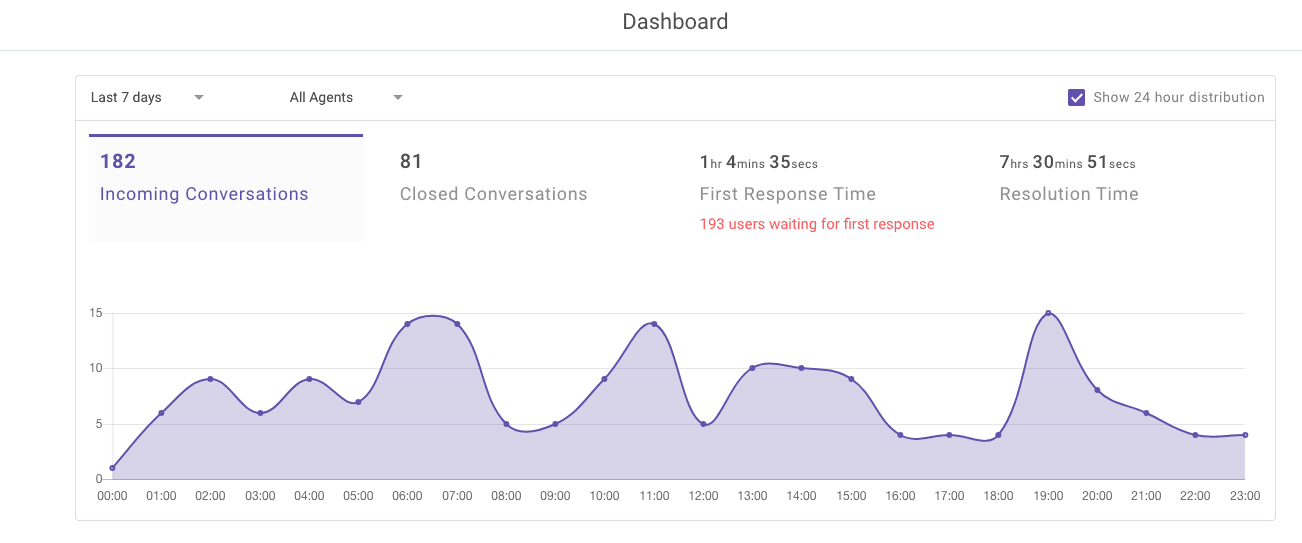 Hope this helps. If you have any questions or need more information, message us on chat or email us at support@kommunicate.io.