Last Updated on June 6, 2022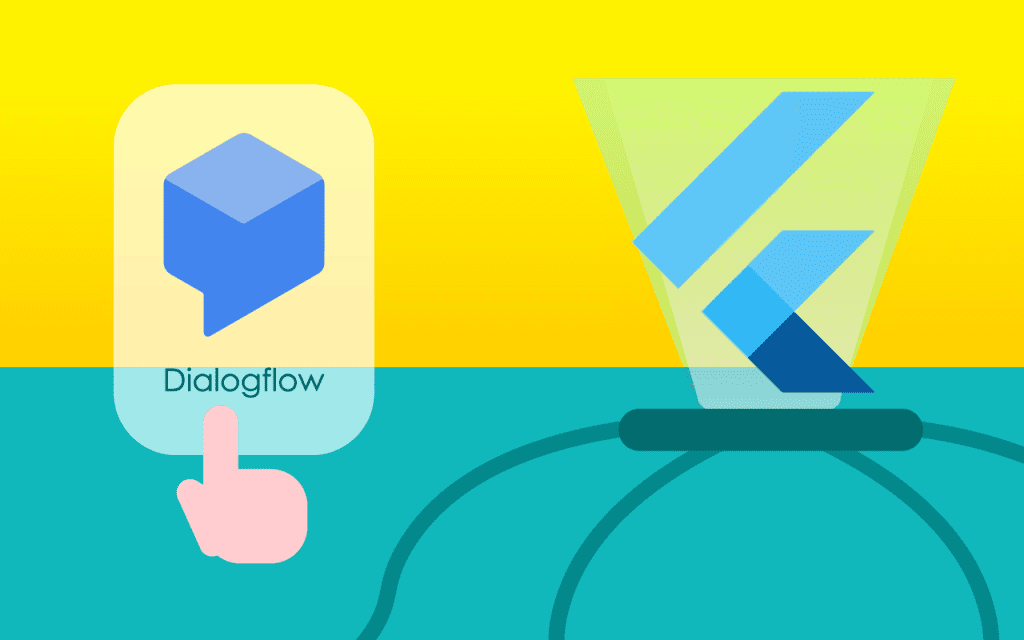 Flutter is Google's new open-source technology for creating native Android and iOS apps with a single codebase. Since it has ready-made and custom widgets so it is easy to build the UI.
Flutter has many advantages so the flutter apps implementation will be common. Integrating the Dialogflow on the flutter app will be more beneficial and helps to handle the end-user queries most effectively.
Since Dialogflow doesn't have the UI supported to render the bot response, you need to check for the platform that will allow you to add the bot into your mobile application.
In this post, I will help you in understanding the Dialogflow integration on your Flutter app using the platform Kommunicate.

Step #1 To start the integration, sign up here to create an account with Kommunicate.

Step #2 Once you are done with the sign-up process, navigate to the Bot Integration section, and integrate your Dialogflow bot.
Now, you are ready with the bot, the next step will be linking your bot to your Flutter app.

Step #3 Follow this documentation to integrate the chat into your flutter app.
NOTE: The signup process mentioned in the above documentation is not required as you are already completed this step, you can directly visit the INSTALL section and get your APP ID to proceed further.

If you need any help during integration, feel free to reach out to us at support@kommunicate.io, and also, you can contact us using the chat option available on your Kommunicate dashboard.
Suggested Read: How to Connect Dialogflow With Facebook Messenger
---
At Kommunicate, we are envisioning a world-beating customer support solution to empower the new era of customer support. We would love to have you on board to have a first-hand experience of Kommunicate. You can signup here and start delighting your customers right away.
---