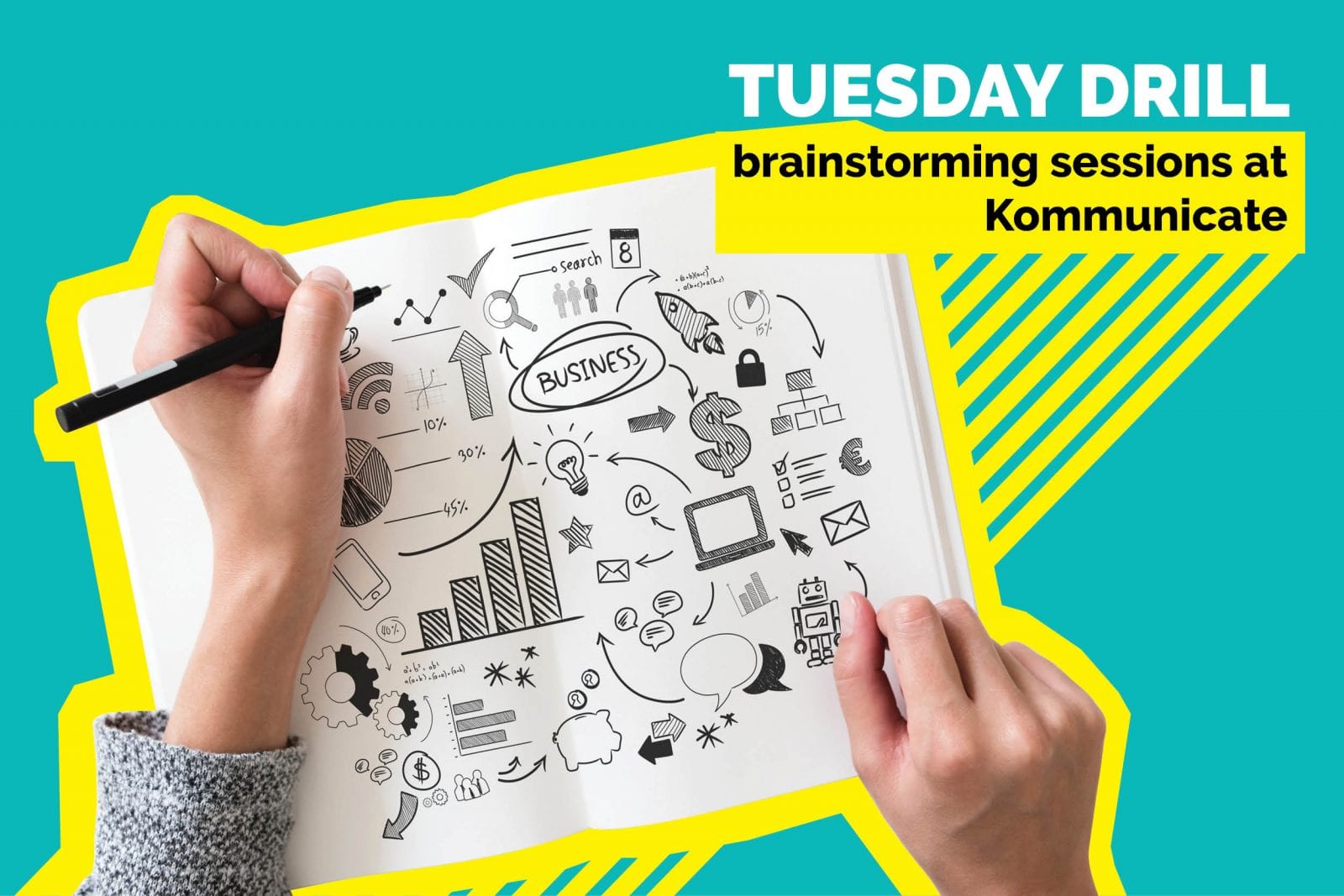 Tuesday Drills are Kommunicate's inter-team brainstorming sessions. Our team sits down on every alternate Tuesday with whiteboards, markers and ideas to find solutions to most common of business problems. We will be sharing the holistic view of each session in these series of episodes.
The topic for Episode 1 is: Why self-help is the best help? Let's dig down more to validate this.
Why self-help is the Best Help
Self-help is the channel through which customer find answers to their queries themselves through various resources you provide. These resources could be your blog posts, developer documentation, FAQs and knowledge-base articles.
Organizations rely heavily upon these self-help resources. These resources help in minimizing the support queries, thus eventually saving money for you. Yes! customer support is costly.
This topic was not chosen from a roulette table. Our team was overwhelmed with customer queries just like any other SaaS business. We took the olden (but golden) route to solve this; stakeholders from different teams and an hour of grueling discussion.
Pros and Cons of Self-help
Pros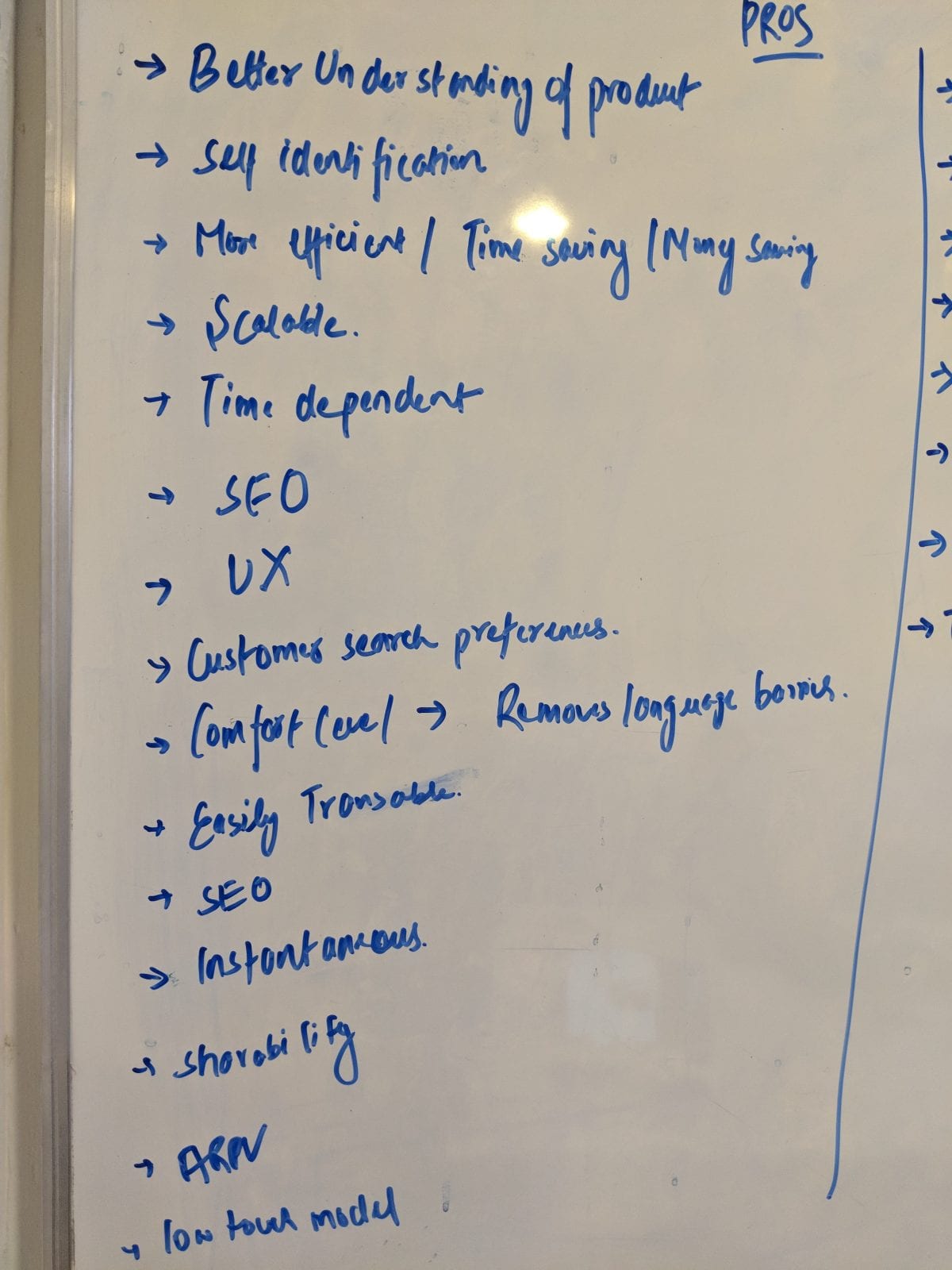 Let me list down the best anecdotes which support our idea of self-help being the most effective method of customer support:
Making a customer understand the nitty-gritty of your product can be a hard mountain to climb. Documentations, knowledge-base articles, and other self-help resources provide a clearer picture of your product/services.
Your self-help resources address the common-most problems and query your customers might have. Since it is a human instinct to get the solution of a problem yourself rather than looking for help, customer self-help is the way to go for it.
Self-help is both time-saving and cost-efficient. You can save valuable time of your team and customers. You need not hire a plethora of customer support agents to cater for general customer queries. Hence, minimizing your support costs.
Customer self-help is the most scalable form of customer support. It is available online for every customer and no matter how many new customers or users you add, self-help resources will be available to them instantly. You can not scale your call-centers or help-desk services without consuming a significant amount of time, resources and money.
These resources are search engine friendly. Not only these resources sort out your customer issues, but they also bring in new customers as well. You should carefully craft your FAQs, documentation and knowledge-base articles to make them easily searchable through search engines.
These self-help resources increase the overall user experience of the website as well. You can run some analytics to get to know customer search preferences and other important metrics. Which in turn helps in presenting a far better UX.
These resources nullify the need for frequent communication. In addition to this, it also removes language barrier problems altogether, as browsers now automatically convert text into your preferred language. Consequently increasing the comfort level of customers using the product.
Self-help is instantaneous. It is also easily shareable. In conclusion, it makes your customer support faster and efficient.
Self-help is a low-touch model. A low touch model requires minimum customer interaction touch points with your sales and support team.
Cons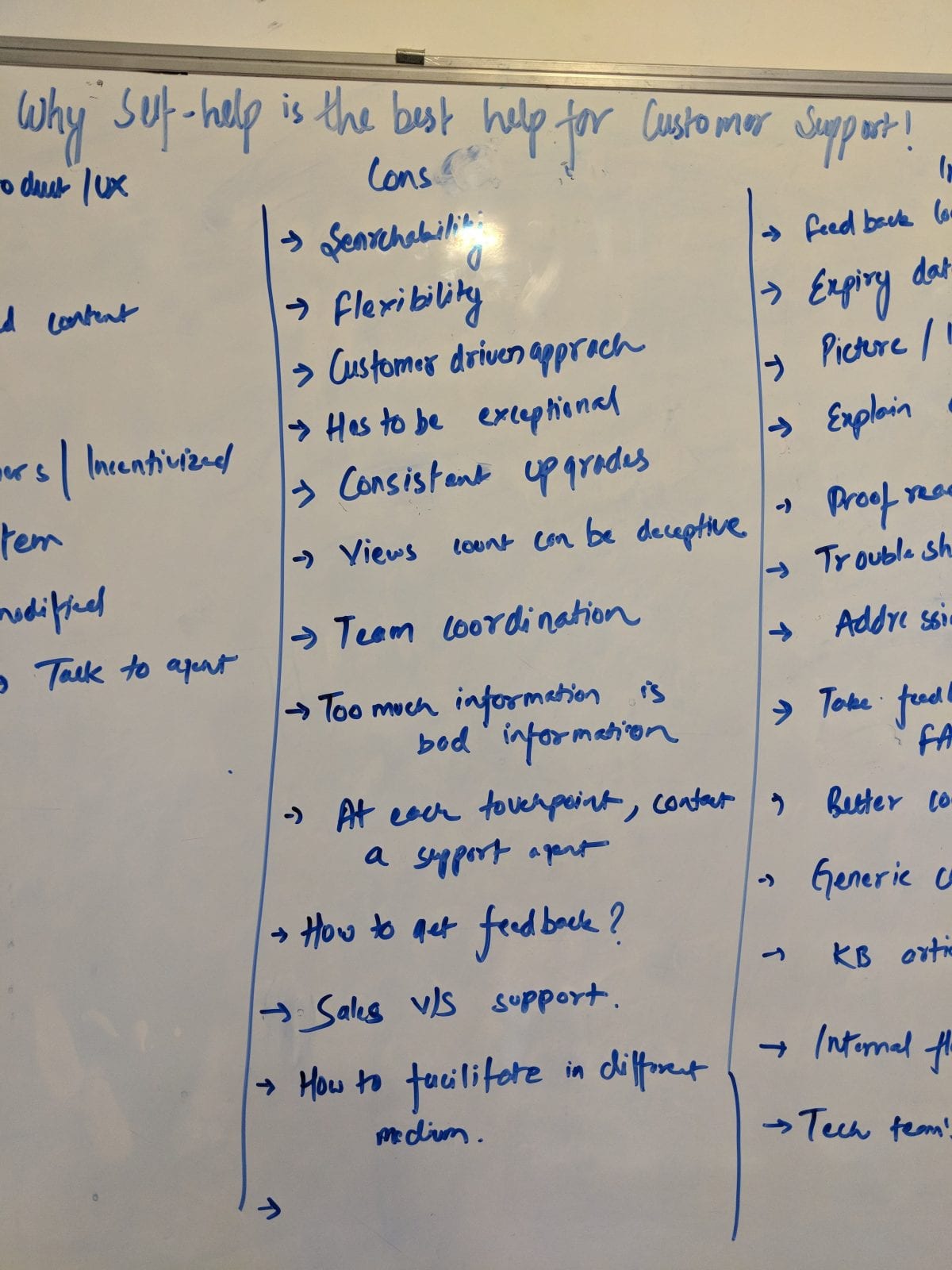 Though self-help is a great channel for customer support, it is not perfect anyway. Let me list down some most common challenges with self-help:
Building a great search is itself a big problem. How do you ensure your customers are able to find answers to their particular problem in the haystack of your self-help resources?
Convenience and flexibility do not exactly go hand in hand in self-help. How flexible are your self-………………
We create these resources based on our perception of customer problems. Rather the question should be: what problem did your customer actually face?
The content quality, structure, and flow have to be exceptional in all your self-help collaterals. Anything below par might backfire and customers might turn to alternatives.
You need to constantly update your knowledge-base, FAQ, and documentation. Outdated collaterals might become tools of frustration rather than being a solution.
As a rule of thumb, we stack our resources in order of most frequently viewed problems. Does the view count actually depicts the number of customers facing the problem or is it most viewed just because it is on the top?
Multiple stakeholders are involved in building a self-help center. Most noteworthy of them being your support, tech and marketing team. How do you ensure efficient team coordination to build your self-help center?
Deriving actions from customers is a herculean task. So, how do you ensure that customers are satisfied or dissatisfied with your resources? How do you get some actionable feedback from your customers?
Your customer should not be overwhelmed by the amount of information present in your self-help resources. Too much information is bad information.
A customer is dissatisfied with the information provided in the resources. So, how do you make sure they have facilities to reach out to you for a better solution?
How do you effectively merge your self-help center and other mediums of customer support? Can you use them in your support chat or emails?
How do you know when a prospect is ready to be transferred from self-help to reactive customer support and finally to the sales team?
Improving Self-help Processes and Resources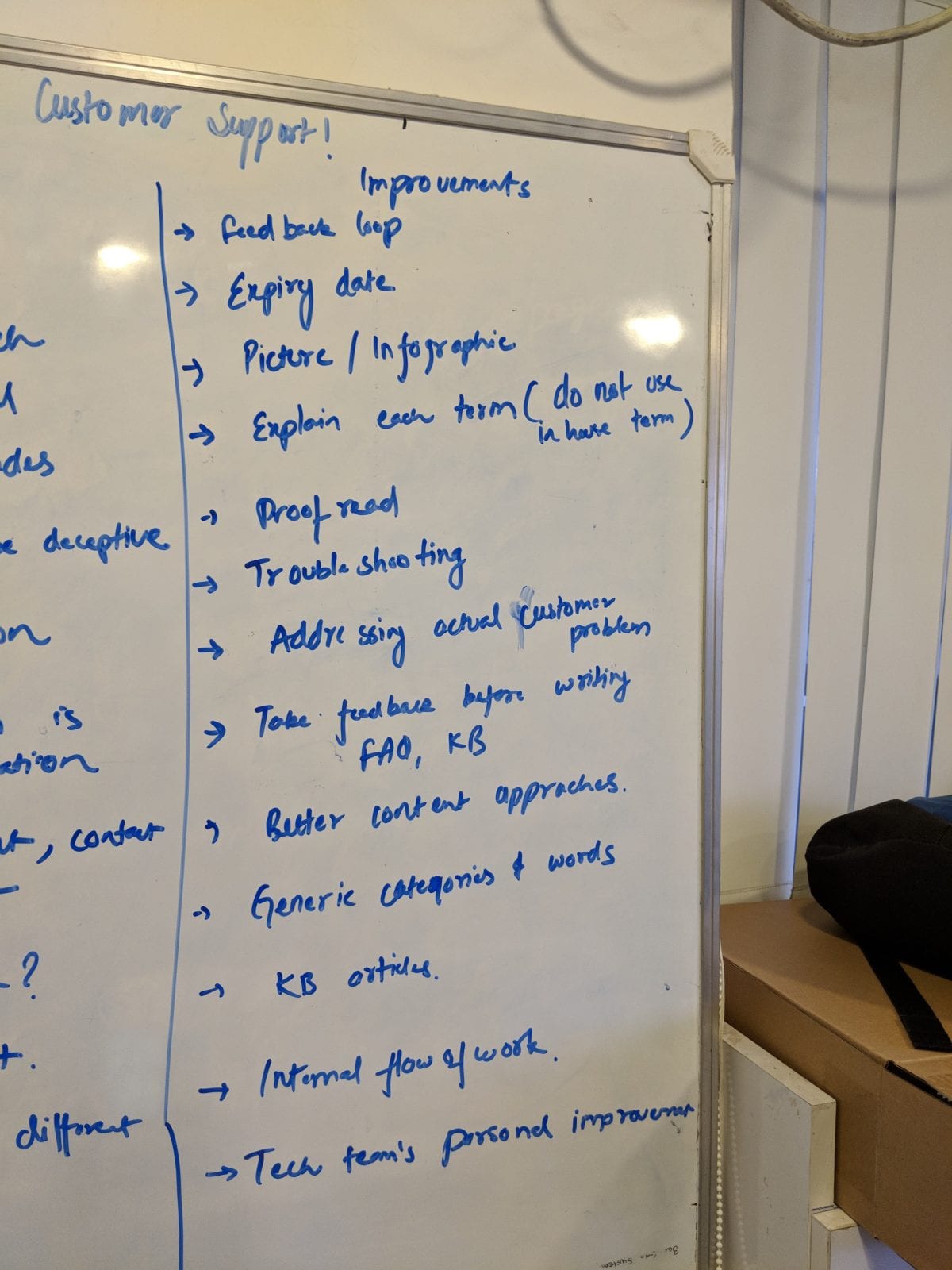 This is the most important part. While self-help is efficient and effective, there is a lot of room for improvements. Here, I am listing down the improvements in processes, design, and content for customer self-help:
You need to address real customer issues rather than concentrating on your perception of the customer problem. One can take initial feedback on problems through sales/support calls or emails before writing your knowledge-base article or FAQs.
You need to find an effective way to collect customer feedback. In addition to this, a report and review system should be in place as well. You can probably incentivize your customers for feedback and reviews.
User-generated content and discussion forums are great tools to generate more problems and their solutions as well. They can serve as additional channels for self-help.
Dynamic content can be a great way to collate resources based on the behavior, preferences, and interests of users.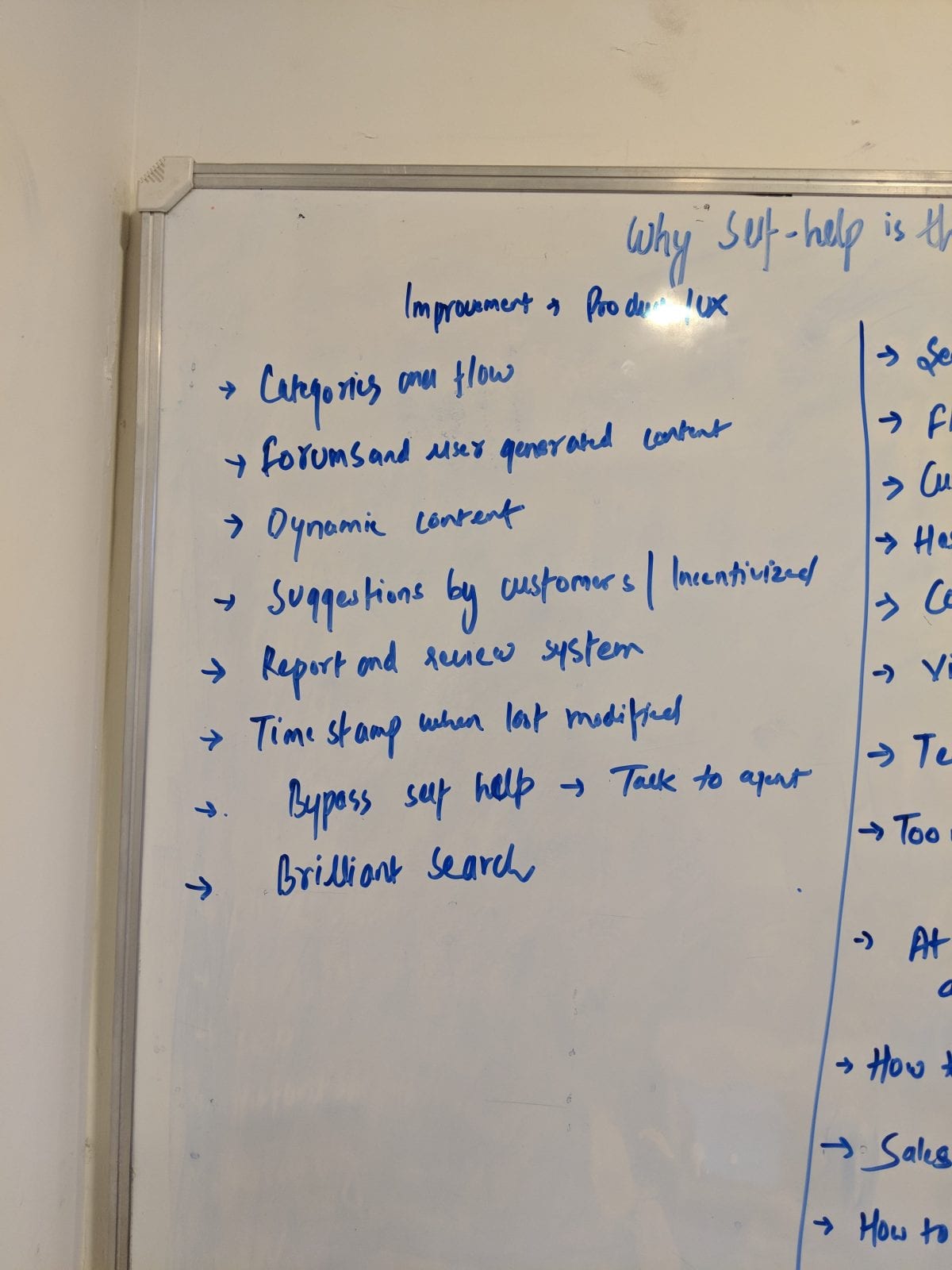 You can use a troubleshooting document with developer documentation. It can comprise of most common issues occurring while integrating that particular part of your product.
You should properly jot down the flow of your documentation and knowledge-base articles. For better segmentation, you can categorize the content into smaller pieces. In addition to this, your search should be brilliant to cater to these segmentations and flow.
Your content should have an alert to notify you to update that. You could set this alert to be 6 month from last edit or anything else case to case basis. Furthermore, you could use the timestamps of the last modifications to make it more contextual for your customers.
Do not use in-house terms in your self-help resources. Try to use more generic or common terms to cater to all the audience. Also, always proof-read any resource you ship online.
Use pictures, infographics, and videos in your resources. Customers consume and understand visuals faster than written content.
At each touch point, customers should have the power to bypass self-help and talk to an agent. As a result, this will reduce the chances of customer drop-offs due to bad self-help resources.
There should be a proper flow of internal work and team coordination. Furthermore, every stakeholder's tasks and timelines should be defined and known to all other stakeholders.
While there are no hard and fast rules for building customer self-help, this playbook can help a lot. We generated this by hours of intense inter-team discussion about real issues our business was facing. Hope this helps!
Furthermore, stay tuned for the next episode of Tuesday Drill. The topic for the same is Agile Teams for Customer Support.
---
Subscribe here to get the good stuff — we solemnly swear to deliver top of the line, out of the box and super beneficial content to you once a week.
At Kommunicate, we are envisioning a world-beating customer support solution to empower the new era of customer support. We would love to have you onboard to have a first-hand experience of Kommunicate. You can signup here and start delighting your customers right away.