Last Updated on September 2, 2022
There are few things that come close to the chaos of running an E-commerce business. There are countless tasks that one must complete within a tight timeline if customer satisfaction and loyalty are to be upheld.
At the same time, an E-commerce business owner cannot spend their whole life processing orders or managing other business activities. There is an unavoidable need for E-commerce automation. Automation can change how businesses run and empower their owners to do more with less time and effort.
Here is a primer on Shopify automation and how you can use it to grow your business.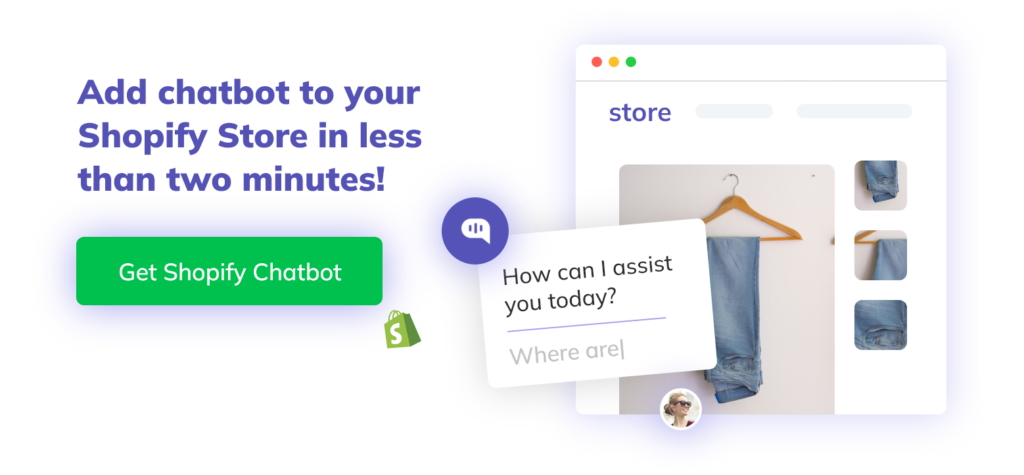 What is Shopify automation?
Running a business, especially an E-commerce business, requires performing a lot of repetitive tasks that have a structure to them — a preset workflow that cannot be disturbed. However, when the volume of such transactions is on the higher side, which is often the case with even the smallest of successful E-commerce stores, you need automation.
Shopify automation is the use of software programs like chatbots, marketing automation tools, self-service portals to carry out smaller tasks of low priority with an objective to reduce manual intervention, maximize productivity, and also ensure the accuracy and correctness of transactions.These tasks essentially do not require a lot of attention, and you can automate them based on preset rules and conditions.
Automating your Shopify store allows you to focus on the things that truly matter to grow your business, like for instance, providing stellar customer service. Using sophisticated software tools , you can make repetitive tasks such as tracking orders, sending newsletters, or taking care of abandoned carts to be carried out without your intervention.
This type of automation not just saves time, it also ensures that customers who are trying to get in touch with you are always given a response, boosting your brand image.
Some examples of such automations are –
Trigger SMS/email/push notification when order is processed
Low inventory alerts to business owners or vendor
Unpublish out-of-stock items from the store
Adjust final invoice price after applying discounts or promo codes
Schedule product releases based on events or special pricing
Respond with canned responses to queries of website visitors
Need of Shopify automation tools
There are several benefits that advocate why E-commerce businesses should consider incorporating E-commerce automations into their tech stack. Here are a handful of them.
1. Improve sales
Yes, automation improves sales. Simply by automating responses to website visitors through live chat software, you can capture more leads and transact more sale transactions. Similarly, you can also automate marketing emails to customers who abandoned carts or retarget disengaged customers with targeted offers and promos. This is a surefire tactic to improve conversion rates and win sales opportunities that otherwise could be easily lost.
2. Increase customer engagement
According to a PwC study, recurring negative experiences could drive away 59% of customers. In fact, 17% of customers would walk away after a single negative experience. Negative experiences could include unresolved business queries, slow customer support, no updates on queries/orders, and so on. You can avoid these instances and improve customer engagement with the help of automation. For example, a WhatsApp chatbot or a website chatbot can provide customers with responses to FAQs and order updates that are common in nature.
3. Automate recurring workflows
Generating an invoice, hiding 'out of stock' SKUs from the products list, maintaining the marketing strategy, and generating daily sales reports — there are several recurring workflows that you can automate. Automating these tasks will ensure that the E-commerce business owner does not have to spend time and resources to do them manually. Also, there is a higher level of assurance that the workflow will happen with clockwork precision compared to a human-driven process which is error-prone.
4. Schedule tasks
There are certain tasks that a business has to do at a certain time and without fail. For example, sending a confirmation email or a return confirmation as soon as the customer raises a request. In both cases, it is necessary to inform the customer once the order is accepted or a return is processed. Transactions like these run on a schedule. With Shopify automations, E-commerce business owners can breathe a sigh of relief since they don't have to keep watching the clock. E-commerce automations will take care of everything for them.
5. Save time and effort
The penultimate benefit of E-commerce automations like Shopify Flows is that it saves a significant amount of time and effort for business owners. For example, the business usually soars during Black Friday, Cyber Monday, and the rest of the Holiday season.
For a business owner who relies on manual workflows, a sudden spike in order volume could make life difficult. With E-commerce automation, they can manage things easily without the worry of anything going amiss.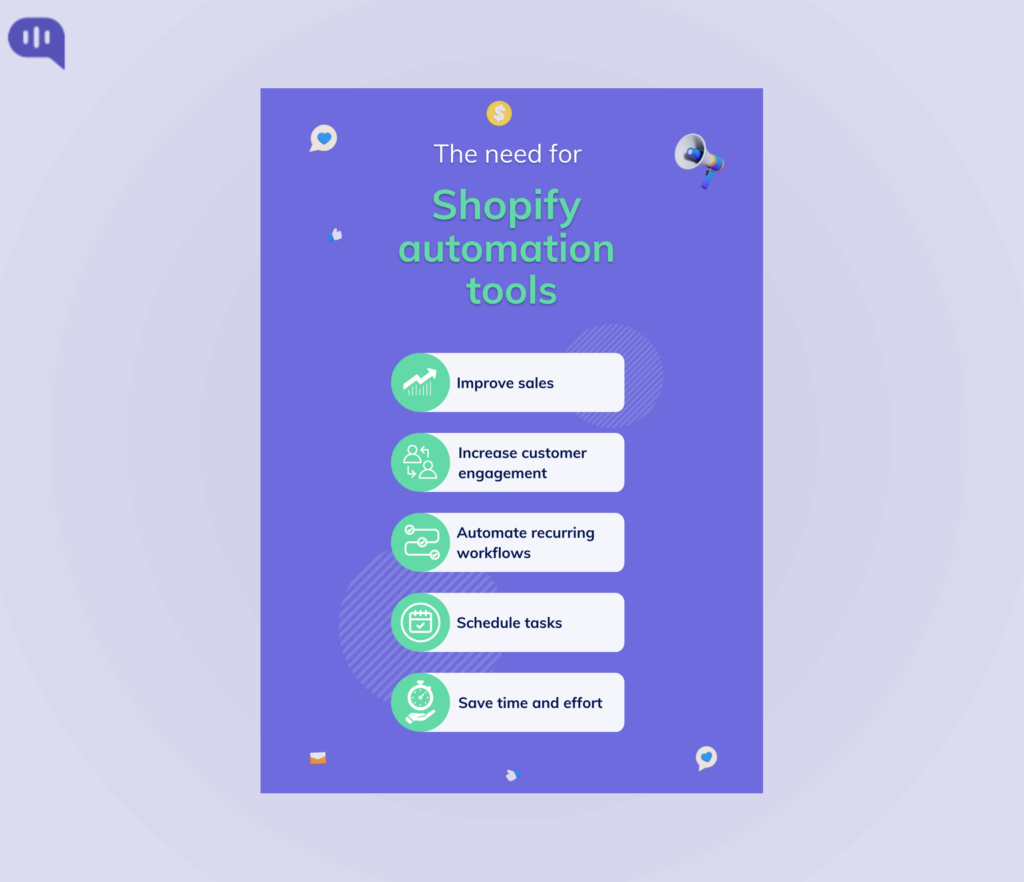 List of Shopify E-commerce automations for your store
Kommunicate – Live chat for your website
Klaviyo – Marketing automation for abandoned carts
Shopify Flow – Rule-based automation
Stocky – Manage your inventory better
Mailchimp – Automate your marketing emails
Keap – Organize your operations better
HubSpot – The all-in-one intelligent CRM software
Omnisend – Manage communication across all channels
Sufio – Remove complexity in invoicing
Bold upsells – Sell more with upselling and cross-selling
As mentioned earlier, a chatbot on your website can go a long way in improving customer engagement. It can also help in collecting information from prospects who could be interested in your product or service.
Kommunicate is a customer service automation tool that can help you automate customer interactions for your Shopify store or an E-commerce store hosted on any platform. You can incorporate a live chat on the website, use channels like WhatsApp or social media to converse with customers, or even set up a chatbot to easily automate responses to FAQs.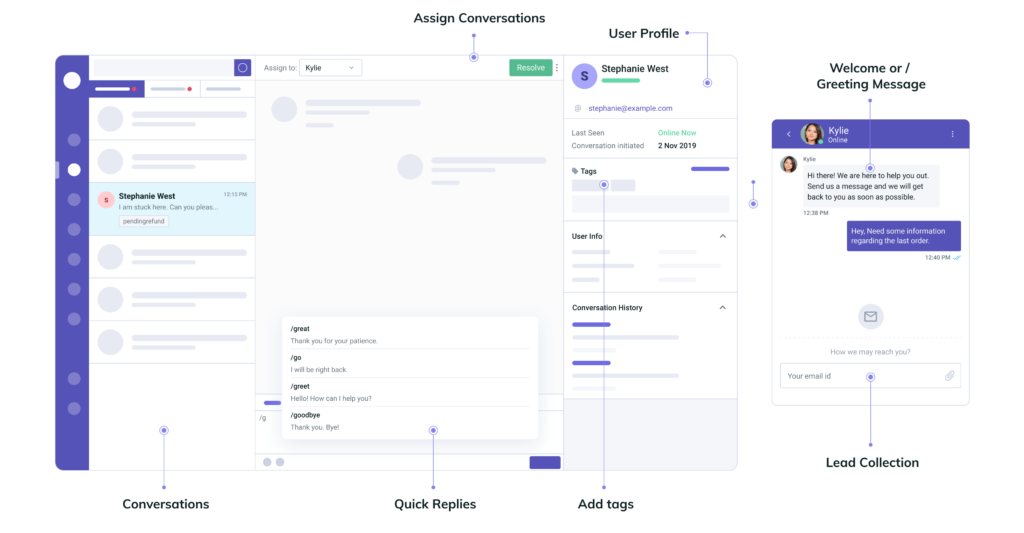 What's good about Kommunicate?
The easiest way to integrate a chatbot
Integrates with almost every E-commerce platform
Superior customer experience
Simple and easy-to-use interface
What could have been better about Kommunicate?
Pricing of a premium product which is slightly on the upper side for Asian markets
There is no E-commerce business that has escaped the menace of abandoned carts. In fact, the average industry art abandonment rate is pegged at a whopping 68% (Baymard Institute). To phrase it with some context, 68 out of 100 customers visiting your website abandon carts. That is a colossal waste of time, effort, and money you put into bringing customers to your website and marketing to them.
Luckily, abandoned carts do have an afterlife. You can still recover them and turn them into paying customers. Automation tools like Klaviyo help with that. Not just cart abandonments, Klaviyo can help rein all your E-commerce automation in one place.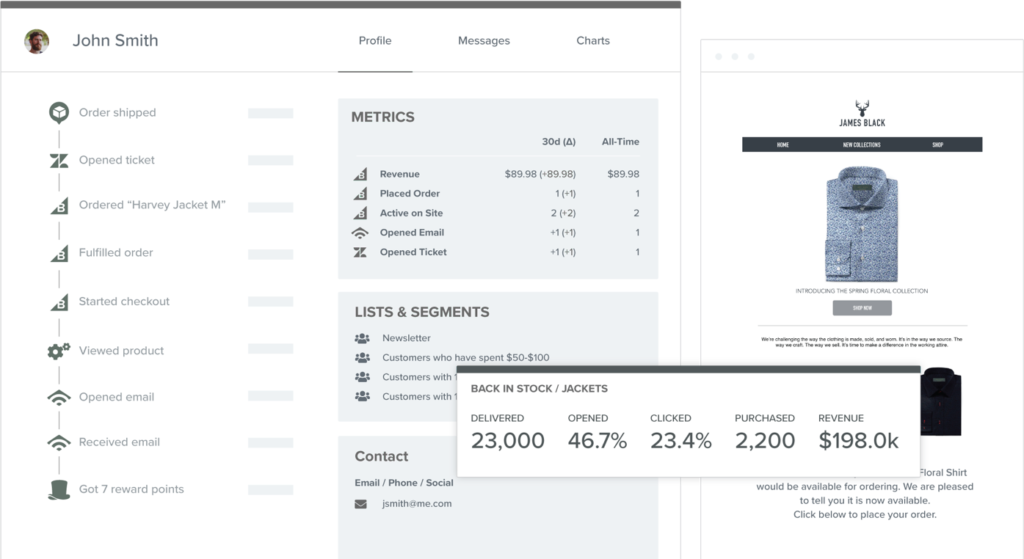 What's good about Klaviyo?
Set up automated email journeys
Schedule when to trigger email journeys
Track customer engagement across the journey
Intuitive dashboard showcasing all metrics
One-click integration with most E-commerce platforms
What could have been better about Klaviyo?
For new users, it could feel like a complicated ERP software
Slightly time-consuming learning curve
No free trial
If your E-commerce store is built on Shopify, Shopify Flow offers the easiest and simplest way to automate tasks and processes within your store. Consider it to be an E-commerce equivalent for IFTTT. With Shopify Flow, you can set triggers that, when initiated, will check for a condition, which upon validation, will result in a certain action.
Shopify Flow is a great tool to have if you want to set up basic automation and then slowly scale it as your order volumes grow. Even at higher order volumes, you can manage to implement automation without skipping a beat.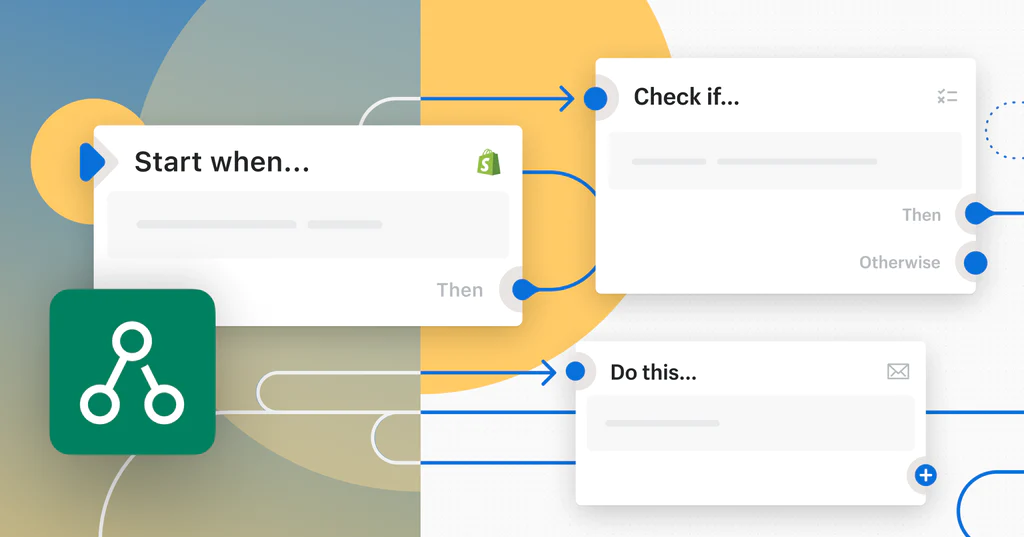 What's good about Shopify Flow?
Drag and drop interface that non-tech users can easily use
Does not impact website speed or performance
Can double up as an automated virtual employee
What could have been better about Shopify Flow?
Available only for:

stores that subscribe to the Shopify Plus, Advanced, or Shopify plans
stores that use the Shopify Fulfillment Network (SFN)
As sales volumes pick up and orders start pouring in, E-commerce business owners start facing the challenge of balancing inventory supply with order fulfillment. At the onset, this might appear to be a simple task. However, without the support of a proper tool, automation is bound to go for a toss.
It is here that automation tools like Stocky make a difference. Stocky helps you automate the whole gambit of E-commerce inventory management. It gives a bird's eye view of inventory that is entering your business and is leaving it. Automation ensures that there are no miscalculations in inventory tracking and stock levels.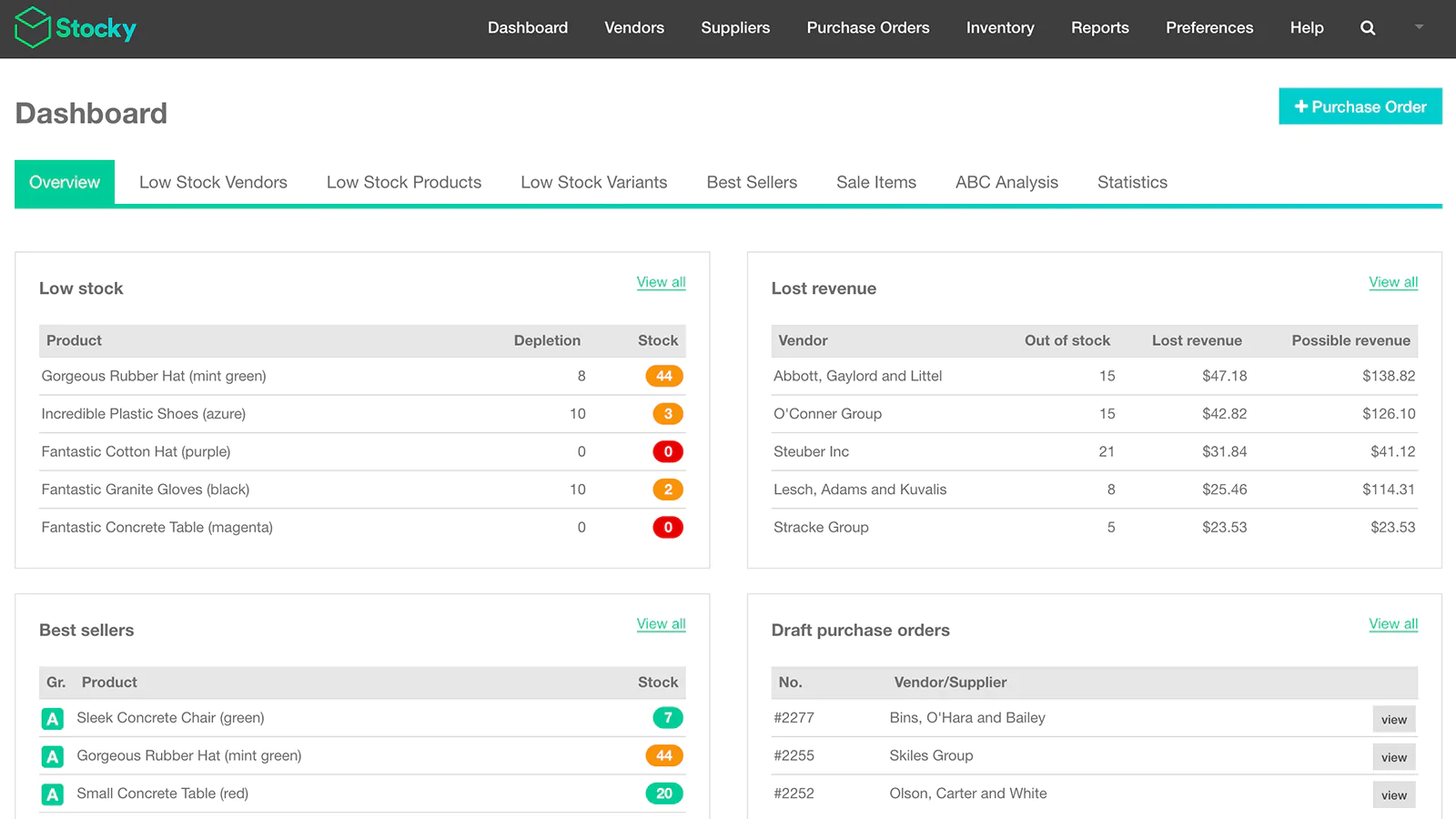 What's good about Stocky?
Low stock alerts
Forecasts inventory requirements for upcoming orders
The dashboard shows purchase orders pending and overdue
Individual SKU-level stock level forecast
What could have been better about Stocky?
Reported instances of the app not working seamlessly
Nobody could have missed the name Mailchimp in emails. They are the frontrunners of email marketing automation and are trusted by major brands of the world like TED, and Vimeo, among many others. Mailchimp makes it easy to segment customers for email marketing. You can also customize your marketing emails to persuade your customers to make a purchase. All this through automation.
Even if you are not an expert at email marketing, Mailchimp can get things done for you. It also makes emails look highly presentable on mobile screens, which is a must-have for today's times.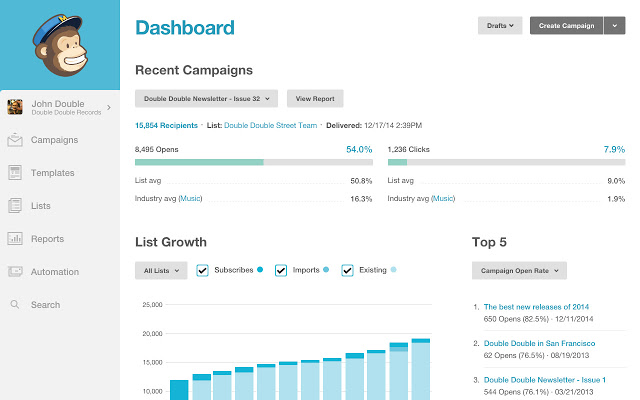 What's good about Mailchimp?
Accurate user segmentation
Easy learning curve
Balanced pricing
Ease of use
What could have been better about Mailchimp?
The introduction of new features has made it slightly complicated for new users
An occasional (rare) mismatch between time zone and email sent timings
Contact list management is not easy for all
Keap is akin to a Swiss army for E-commerce business owners. It brings together CRM, sales, and marketing and also helps in automating them effortlessly. In other words, all your major operations are in one place and can be accessed from a single interface. No more application or screen hopping.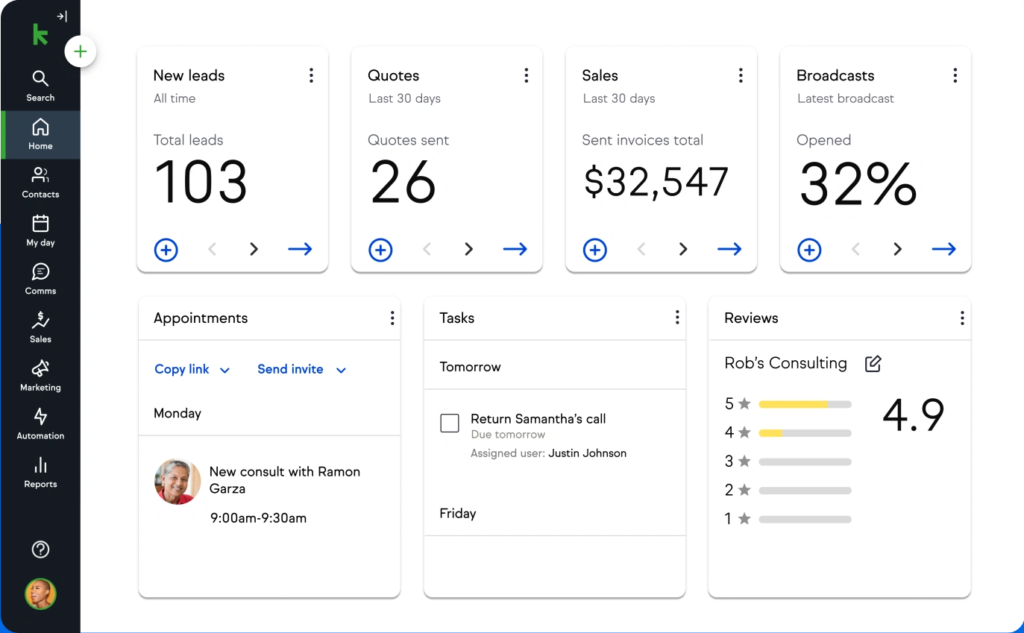 What's good about Keap?
Gives pre-built E-commerce reports
Can automate marketing reporting
Manage multiple product segments
Understand customer behavior in depth
What could be better about Keap?
HubSpot is a frontrunner in the CRM and marketing space. Startups, SMBs, and mid-market customers flock to HubSpot to manage all their sales and marketing operations from a single place. The tool also offers built-in templates, pre-built reporting dashboards, and tons of helpful content that can elevate the automation in your E-commerce store. From lead generation to email marketing automation, HubSpot can automate everything.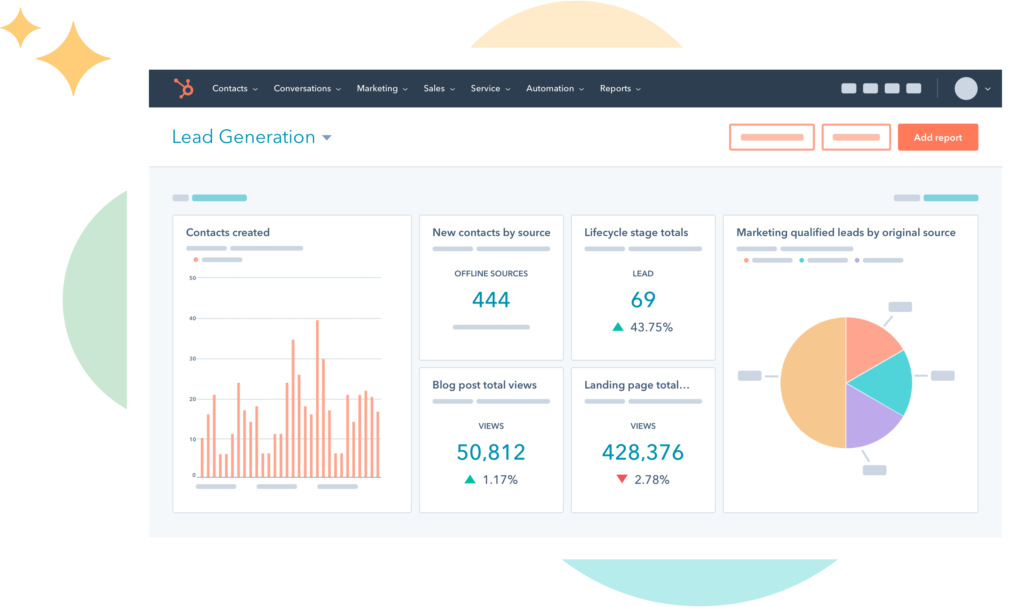 What's good about HubSpot?
Easy to use for all businesses
Great reporting templates
Manage email lists, and CRM leads effortlessly
Pre-built landing page templates
What could be better about HubSpot?
Customer support is said to be sub-par or of inferior standards
Limited options for personalization
Premium pricing
Omnisend is an email and SMS marketing platform. Think of it as a single channel from where you can organize all your customer communication. Simplified communication will help in improving sales while keeping all your customer communication well-organized and coordinated in one place. Omnisend also helps in targeting specific customers, which ensures that your marketing efforts are not wasted in any way.

What's good about Omnisend?
One-click automation of email and SMS marketing
Build and manage newsletters from scratch
Insightful email analytics
Easy-to-set up workflows
What could have been better about Omnisend?
The image gallery needs improvement
Pricing needs to be more SMB-friendly
Compare email performance based on categories
A typical E-commerce company needs to send countless invoices on a regular basis. It is not possible to create invoices manually since it would be a full-time job on its own. Sufio takes away the complexity of invoicing. It is a purpose-built invoicing platform for small businesses. You can use existing invoice templates, send them to customers, and also manage payments from within the app.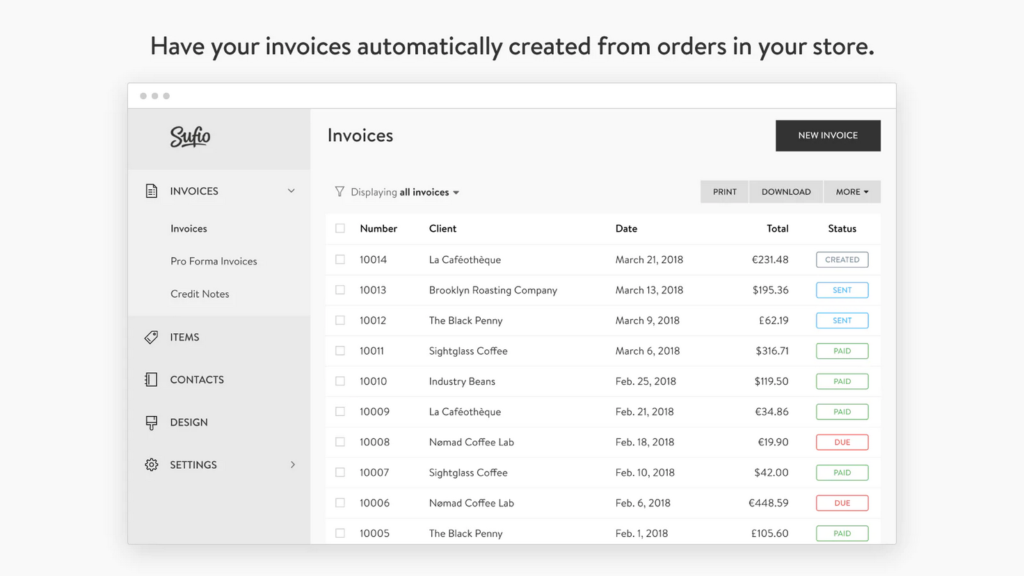 What's good about Sufio?
Automated invoice generation
Send invoices to customer emails
Track debtors and payments from within the app
Create Pro-forma invoices and credit notes
What could have been better about Sufio?
Upselling and cross-selling is a major source of revenue for E-commerce businesses. With Bold Upsells, you can easily identify products that have maximum potential to convert customers. The tool helps increase average order value size and ultimately increase revenue.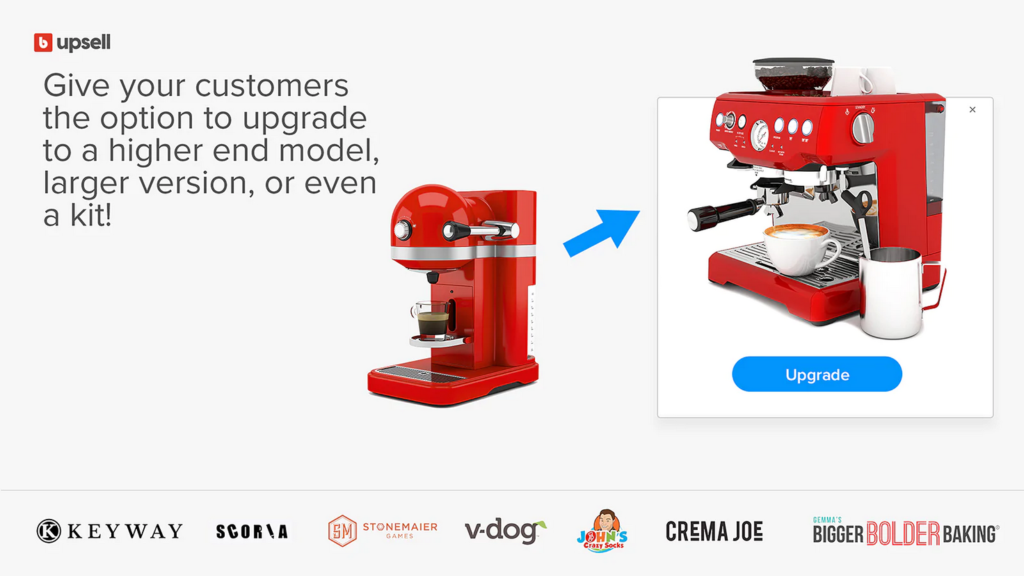 What's good about Bold Upsells?
Upsell customers from a single product to a product bundle or kit
Cross-sell complementary products
Set up offers and promos in advance
Track offer performances to optimize upselling and cross-selling
What could be better about Bold Upsells?
Unnecessary maintenance costs
Customer support needs improvement
Conclusion: E-commerce automation is inevitable
No matter how efficient your team is getting things done, at some point in time, the volume of transactions will definitely become overwhelming for any well-heeled team. Automation is inevitable in such a scenario. E-commerce automation will ensure that your business does not have to suffer in any way. It will maintain accuracy, maximize productivity, and will also spare the time and energy of your sources for higher purposes.
The Shopify automation tools mentioned above can go a long way in turning around the productivity and profitability of your business. Further, they can also help you serve your customers well by default without waiting for human agents to take things into their own hands.
---
At Kommunicate, we are envisioning a world-beating customer support automation to empower the new era of customer support. We would love to have you onboard to have a first-hand experience of Kommunicate. You can signup here and start delighting your customers right away.