Last Updated on September 15, 2023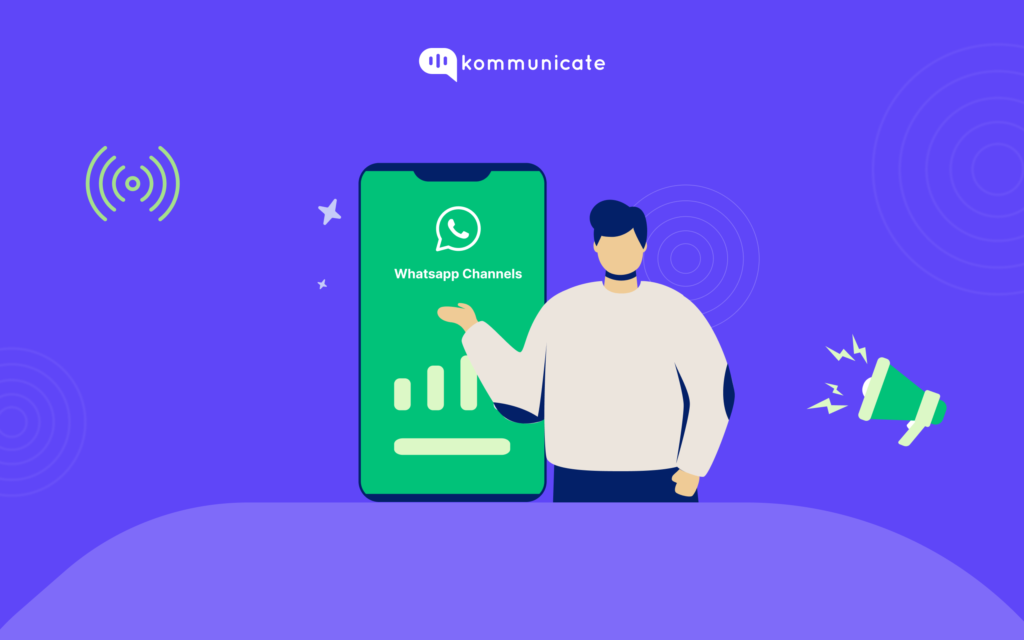 WhatsApps has become THE messenger for smartphones.
With 5 billion downloads on the Google Play Store alone, the app is going from strength to strength.
Here are a few statistics on WhatsApp that will blow your mind: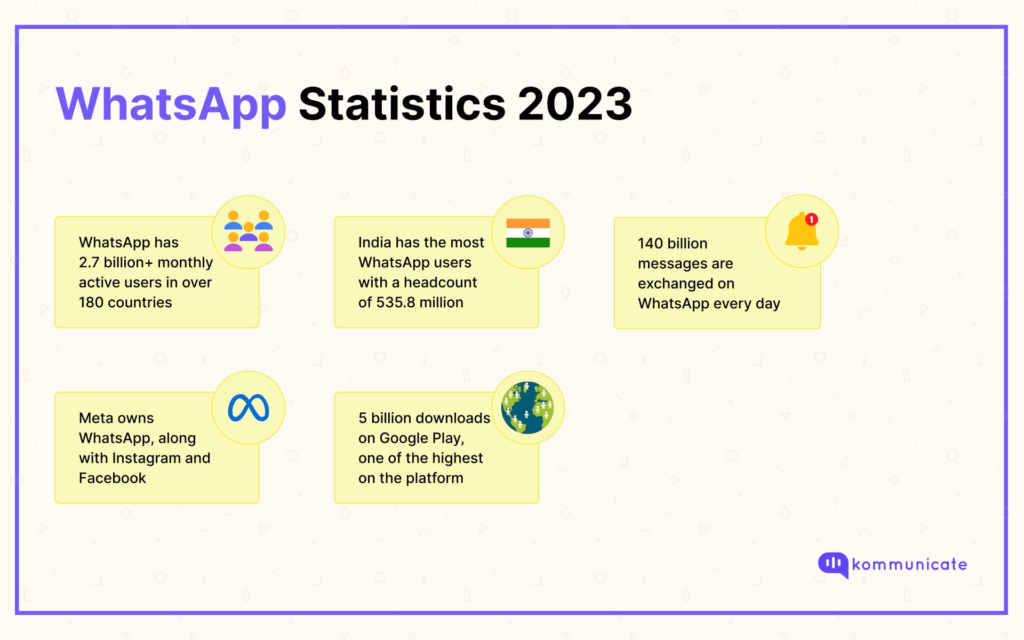 Meta, which owns WhatsApp, is already dominating the social media space with Insta and Facebook. With Elon Musk's acquisition of Twitter (now X), WhatsApp saw a great opportunity to attract some of the crowd who were not so happy with X's new policies.
Enter WhatsApp Channels.
The feature became live earlier this week in India along with 150 countries across the globe. It aims to eat into X's user base and is a one- way broadcast channel.

Let's see what WhatsApp Channels is all about, and how your business can benefit from it in the future.
What are WhatsApp Channels
WhatsApp Channels are a one-way broadcasting tool for celebrities and brands to stay in touch with their customers. According to the Meta's official blog, WhatsApp channels "allows people to receive updates that matter to them, right within WhatsApp."
Admins can send text, videos, images, polls and stickers for WhatsApp channels. The Channel for NewYork Post, for instance, looks something like this: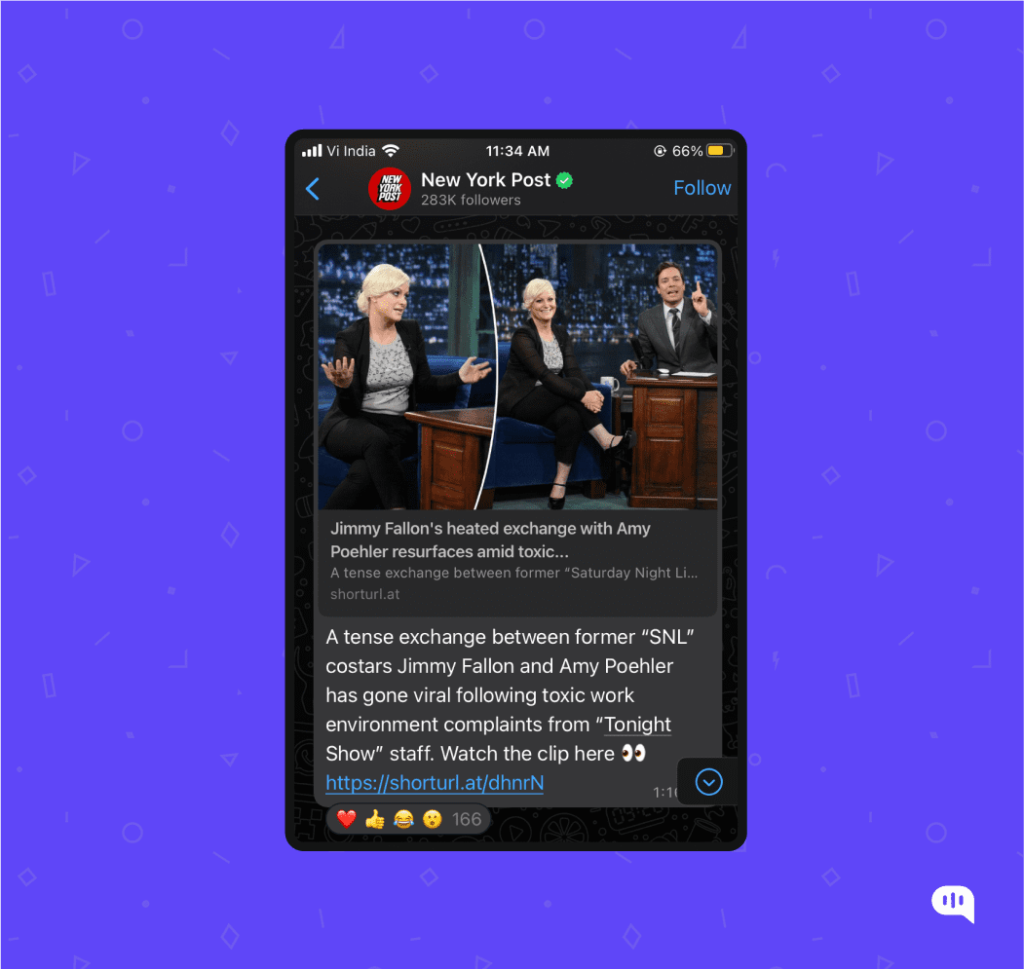 You can find Channels on a new tab called "Updates" on WhatsApp. Here, Meta has merged the Status and Channels tabs.
Earlier, you could view the Status of your contacts under the "Status" tab. This is where your friends and family can share all their life updates via photos. It gave you the ability to "see what is going on in their lives," without having to actually message or call them.
WhatsApp channels are taking this Status feature and extending it to celebrities, sports teams, and others. Basically for people who want to share their updates to a select group of people. With this new feature, Meta aims to keep them hooked to the app for a longer period of time. Smart move, Meta!
WhatsApp Channels are separate from your personal chats and communities. You can choose to follow the channels you like, just like status updates.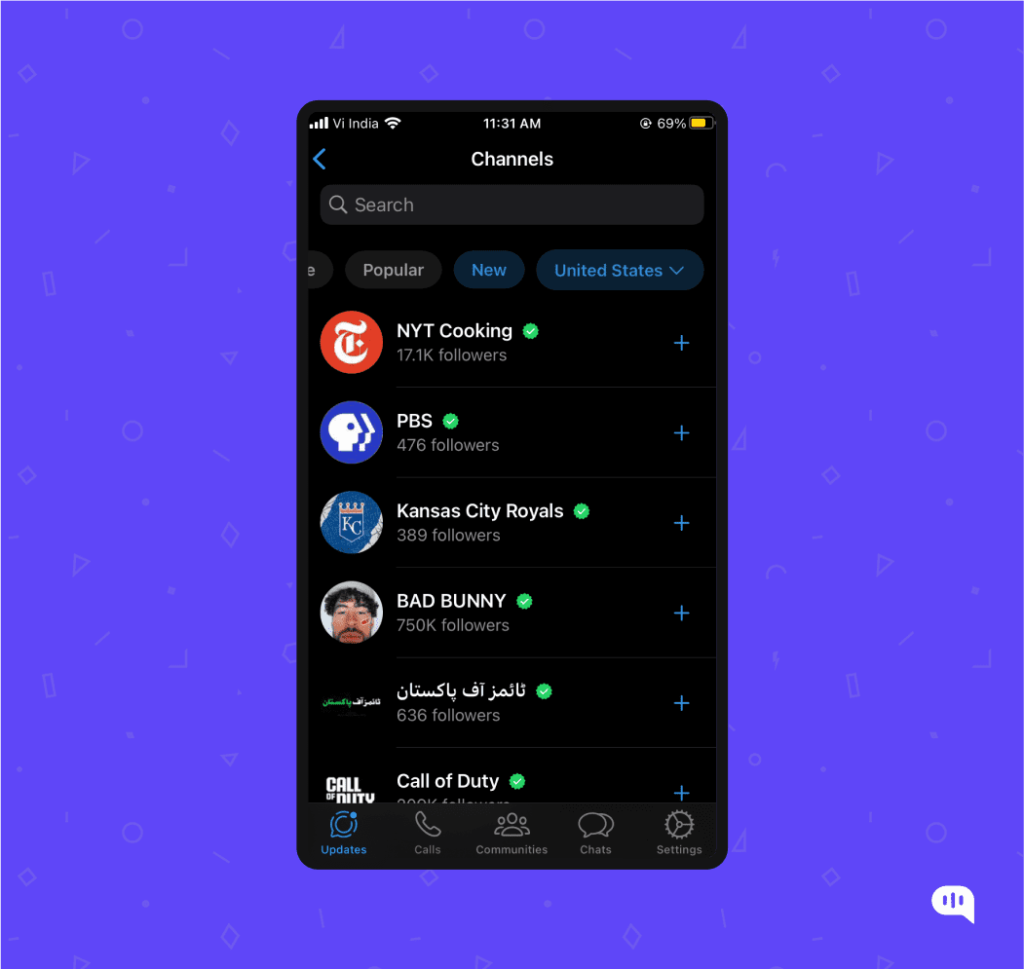 How to Activate WhatsApp Channels
Activating Channels is as simple as clicking on a couple of tabs and agreeing to Meta's Terms and conditions.
Just Update your WhatsApp from the App Store or Google Play Store, and you will get a prompt to agree to Meta's terms.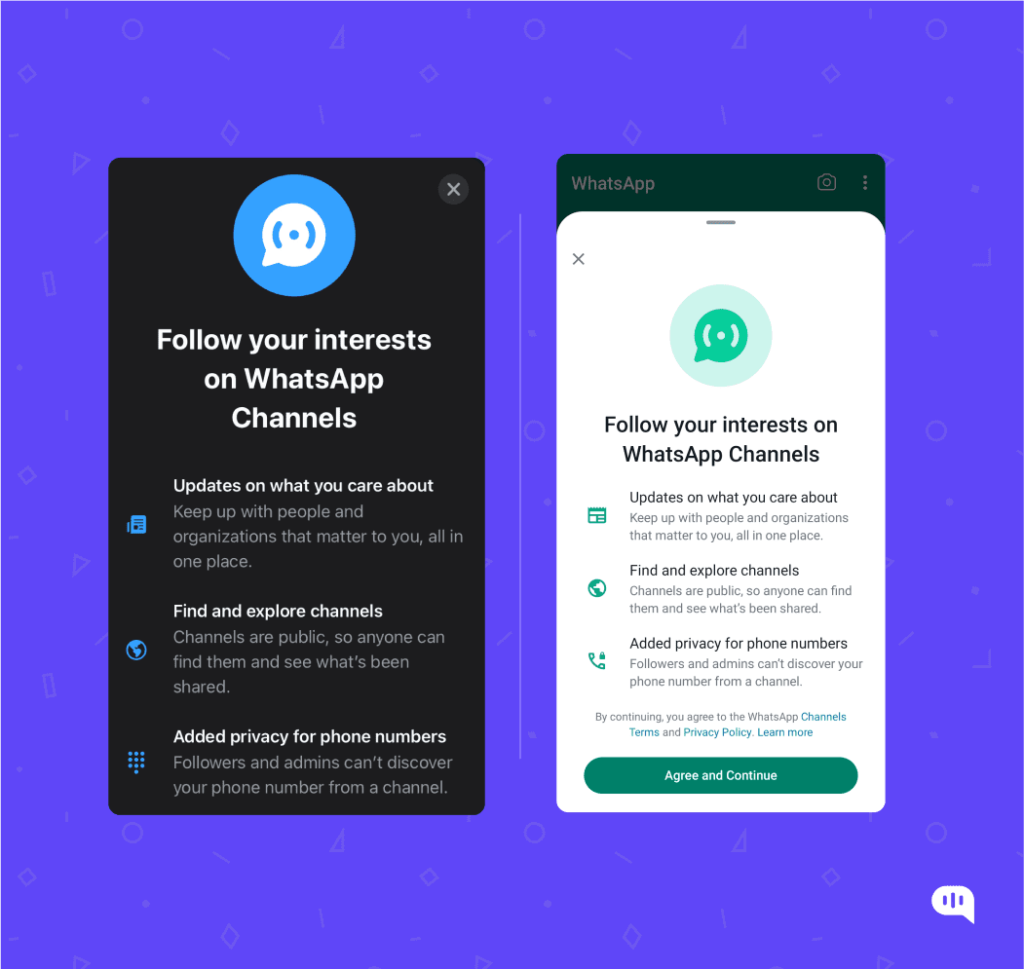 Once agreed, the Status tab will change to "Updates", and you can see both your contact's Status updates and the new Channels section.
Now, inside the "Updates tab,", you can see both the Status of your contacts and the Updates from the Channels that you are following.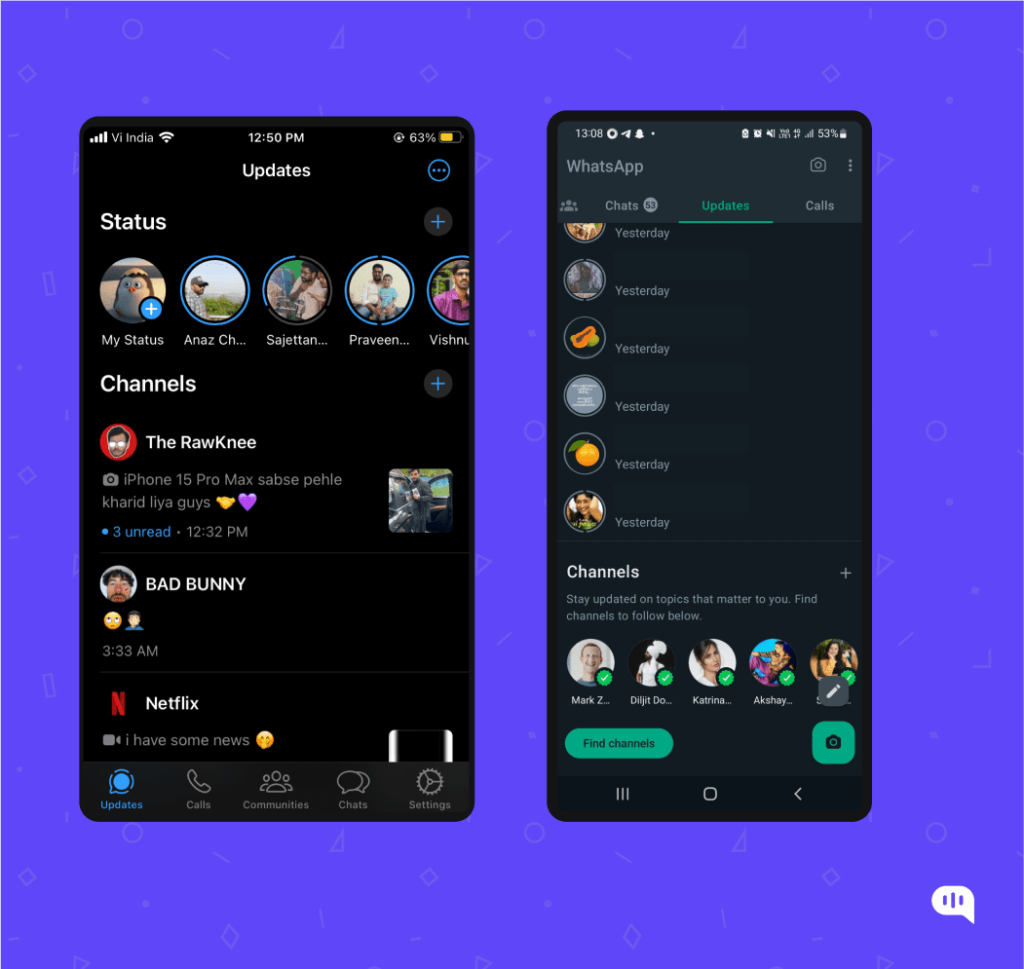 Let us now see the important features of WhatsApp Channels that you need to keep in mind.
Features of WhatsApp Channels:
Search Channels based on your interests: Meta has given classification of Channels into "All," "Most Active," "Popular," "New," and "Country." You can scroll through all these channels and just hit the "+" button to follow a particular channel.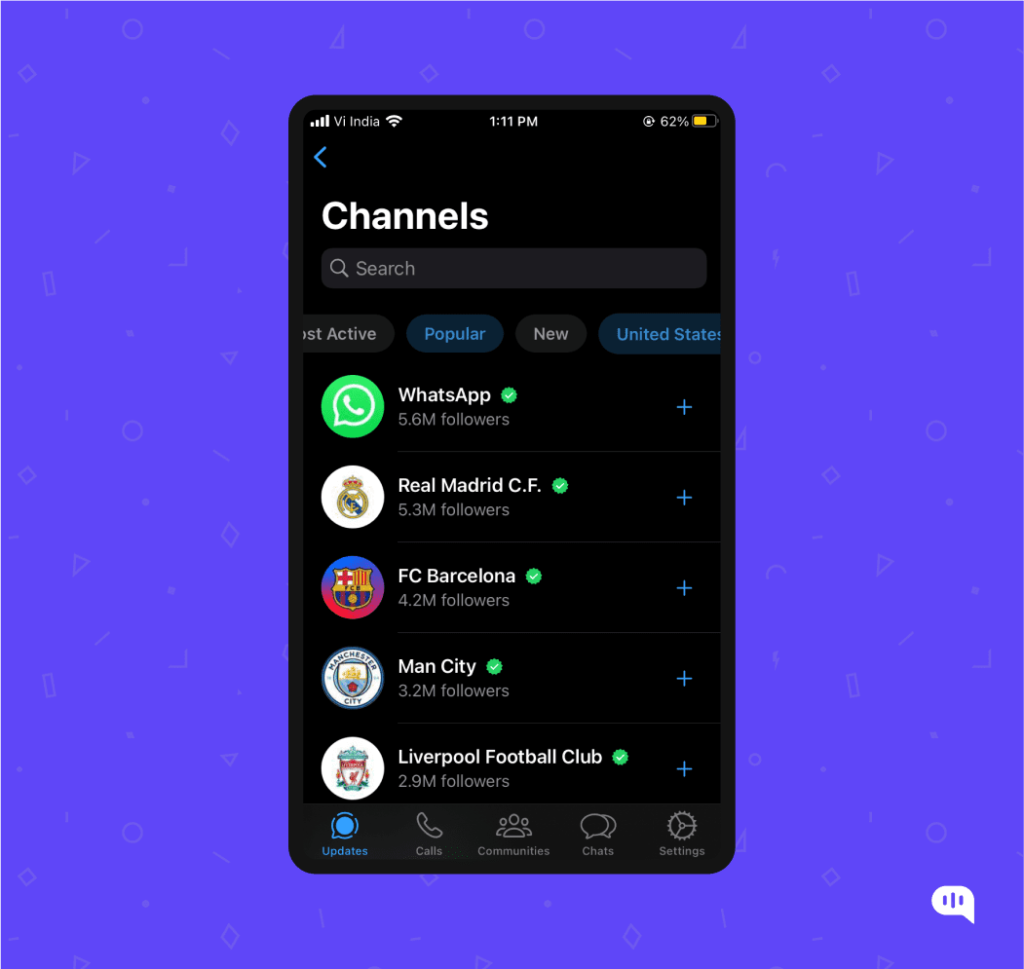 2. Give Reactions to Channel Updates:
You can give reactions to channel updates, just like how you would to a WhatsApp message in a group or a Slack message. People who are part of the channel can see the reaction that you gave.
3. Forward Channel messages:
You can also forward messages from channels to your contacts, who can then navigate back to the channel to read the full story.
4. Channel history is only for 30 days:
During the announcement of Channels, Meta has made it clear that it will store the channel's updates for only 30 days. If the admins of a channel do not want the followers to take a screenshot of their updates, they also have an option of blocking them.
5. Privacy guarantee:
When you follow a channel, Meta will not reveal your phone number to the channel's admin, or other channel members. Admins can also decide who will want to follow their channels, and if their channel will be discoverable by anyone or not.
Now that you know everything there is to know about it, let us see how you can use it for your brand.
How you can leverage the power of WhatsApp channels for your brand.
Every celebrity is a brand.
You read that right. Celebrities make most of their money through promotions, more than what they make through the activities that they are actually famous for.
And if you are a celebrity, you want to stay as close to your followers as possible.
There is another side to this equation. People want to know what their favorite celebrities are up to, all the time. That is why Christiano Ronaldo, Rihanna and Katy Perry have more than a 100 million followers on X.
Imagine those followers to be your target audience, and you being able to launch your product, on a platform that most of them spend a majority of their time on?

WhatsApp Channels gives you the ability to do exactly this. With this new feature, you have direct access to all of your current and potential customers. All you have to do is post good content regularly and keep your target audience engaged.
When you then have a new product or feature launch, you have a large enough audience base who will drive product adoption easily.
'During the launch of WhatsApp Channels, Meta has also made the announcement that it will soon make creation of Channels available to anyone. The possibilities of this for your business are limitless.
So go ahead, get busy on Channels, and be prepared for the next wave in WhatsApp.
P.S: Check out this video that WhatsApp has put out to announce WhatsApp Channels:
---
At Kommunicate, we envision a world-beating customer support solution to empower the new era of customer support. We would love to have you on board to have a first-hand experience of Kommunicate. You can signup here and start delighting your customers right away.