Last Updated on September 13, 2023
If you're planning to start your first-ever e-commerce platform, there's a high chance that you are counting on Shopify. It is a platform that allows you to set up an online store and sell your products. Gearing up in 2006, it became a wagon of e-commerce titles. But what does MyShopify have to do here, and what is there to know about it?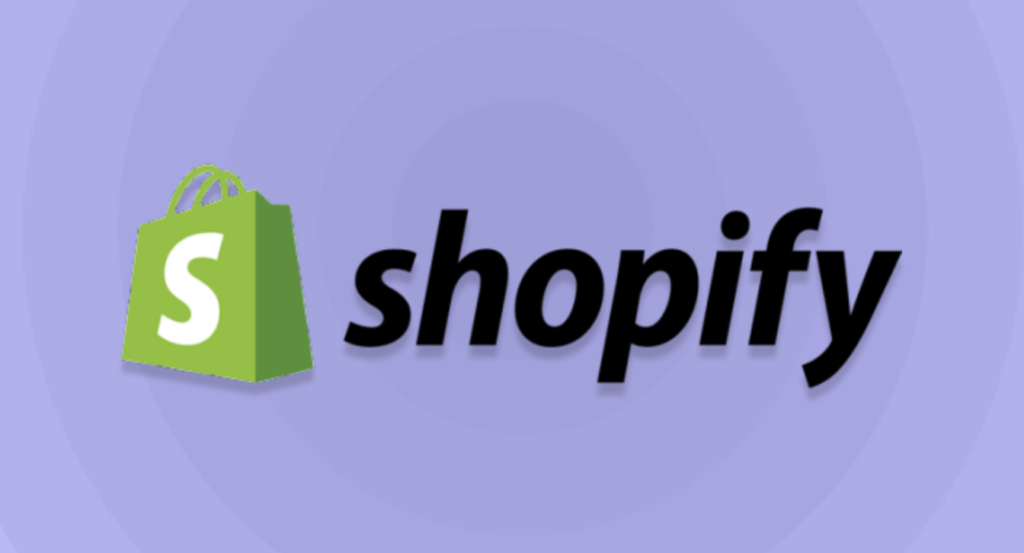 Shopify has about 11 percent of the total e-commerce market share in its name. More than half of the Shopify stores enjoy a consistent stream of purchases. It is the reason people would like to opt for it to start an online store. Once the process begins, they come across a domain name flaunting myshopify.com. Before starting your store, it is imperative to learn what this URL suggests.
Let's catch up on this MyShopify guide to uncover its significance and what it means for your business.
What is MyShopify?
MyShopify refers to a domain offered after you create a Shopify account. Owned by Shopify, the platform is reliable and used by over a million business owners worldwide.
Shopify provides backend web software, hosting, and testing for online business owners. It is one of the most popular software options for startups and small businesses wanting to create an e-commerce website and build a brand.
The MyShopify domain is also preferred because it does not cost businesses much money. It allows them to develop their own site/ order processing software without worry.
How Does MyShopify Work?
You receive a sub-domain upon creating your Shopify store. This domain works in the format: yourstorename.myshopify.com. Since this is how it works with every Shopify store, the websites enabled by Shopify carry a sub-domain which is myshopify.com.
It is important to note that you cannot change this subdomain once it has been created. However, you can employ the MyShopify sub-domain as your live store address. Doing this will allow your customers to see and use the URL in the yourstorename.myshopify.com format.
As you move forward, you must buy your domain name, for instance, "yourstorename.com". This domain name has to be associated with your Shopify store. Your myshopify.com sub-domain will stop performing to public presence as you do that.
This means that your domain name highlights as your public URL. That does not imply the exit of myshopify.com from the picture. Instead, the domain will only be visible to you within the confines of Shopify administration.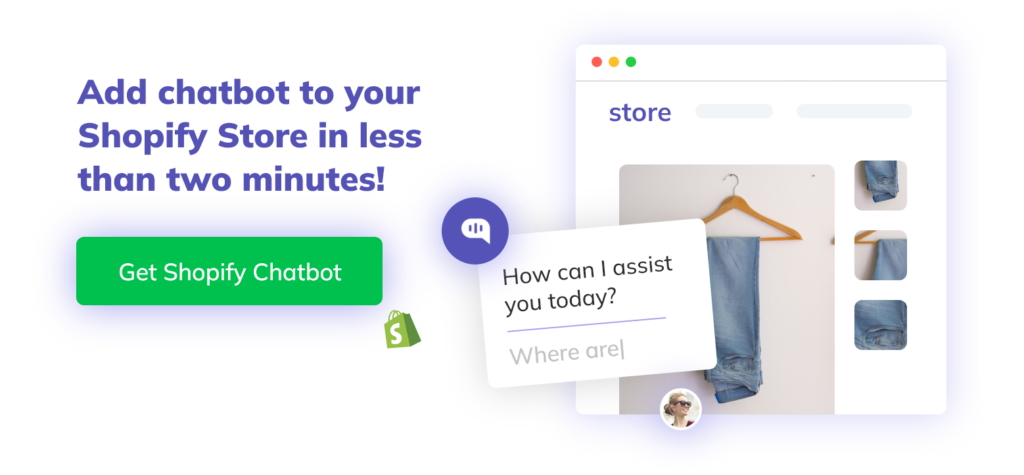 Can You Trust the Products Purchased on MyShopify?
Trust is a vague factor that makes people reconsider using MyShopify. Customers who are new to this platform struggle to understand the purpose of its existence and wonder if it is a safe pool.
Well, the answer is yes. MyShopify is a secure feature to skim and purchase products. It allows brands to introduce an online store and is helpful for keeping a watch on the overall performance of Shopify.
There might be times when you come across the MyShopify-URL. If you suspect it to be tricky or untrustworthy, let us tell you: there's nothing to worry about. This URL is given to many startup companies building a website.
Sometimes, online store owners decide to keep the domain name intact. It should not trouble your mind. However, there's more to it.
As we mentioned, MyShopify is not unreliable. But that doesn't necessarily establish that the store using the URL is safe. Malicious intentions linger everywhere, and thus, there is a chance that scammers run the store.
This concern is not solely associated with MyShopify, as it can happen on any domain. Also, note that some of these websites may not be complete. It will lead to a lack of functionality on that site.
If that's the case, you should refrain from purchasing products from that site.
How Suitable is a MyShopify Store for Your Business?
There's a lot of doubt if MyShopify is suitable for a business. On the surface, you practically have a store on this domain once you've created a Shopify account. So, it's okay to commence your business over there.
Now we come to the actual consideration in regard to your business:
How suitable is a MyShopify store for your store?
Does it serve the purpose?
Is it going to land your customers in some discomfort while browsing?
What about its performance?
How cool is the SEO mechanism?
Frankly, you need not bother about the functional face of a MyShopify domain. It won't cause any trouble in terms of speed. You can have an easy way to process payment and be done with the purchase.
The most interesting thing happens if you've purchased a Shopify subscription. In this case, you are naturally the owner of the domain. But slow down as we're yet to tell you a thing.
Despite its notable performance and speed, we cannot deem MyShopify a suitable domain for a real online business. It is not a sound option unless you only employ it for testing purposes.
If these factors (or even one of them) resonate with the current profile of your brand, then you should drop the idea of continuing with MyShopify to make your business a real deal:
1. You are still establishing your identity
Is your brand slowly diminishing? Customers visit your site and land on Myshopify.com, which is attached to your domain name. They believe it to be Shopify instead of your brand, making them exit your site. It can lead to a drastic drop in the number of visitors. Considering the fierce competition out there, you don't want this to happen. Therefore, MyShopify might not be a good fit.
2. Visitors view your site as suspicious.
As discussed above, MyShopify is not a scam. However, people think it's not a trustworthy domain to engage in. Several people will find your business dubious. If you are new to the business, you might not want to participate in this domain.
The idea here is that you should not be opting for a MyShopify domain name if you plan to further your business on a larger scale. We recommend you incorporate your domain name as it is the way to appear genuine and easily discoverable. You can use your domain name as your email address, store URL, and legal purposes.
Moreover, you must note that Shopify provides you with the MyShopify domain name for testing purposes. It allows merchants to launch and set up a free store within a minimum time.
On top of that, Shopify requires you to buy a custom domain name with their help. The point here is to keep your distance from using the MyShopify.com domain name that does not even mean to stay with you for long.
Advantages and Disadvantages of MyShopify
You don't want to skim a website that appears outright shady. Do you? Well, no one wants that. Customers will always avoid websites that echo a big question mark. One peculiar element in the URL is that the customer walks away, politely or not.
The digital era has emerged with quite a stronghold; thus, people have become more armed with the knowledge of the risks of online shopping. They will not act on the website in any way if it lacks aspects such as an SSL certificate or a secure payment gateway.
Here are the disadvantages of using MyShopify as your domain name:
The Myshopify sub-domain can confuse your customers into believing your brand to be otherwise.
Risk of losing brand identity.
It is believed to be scammy, making people lose trust in your brand.
The slippery-looking URL can impact SEO owing to the drop in the number of visitors.
Not the right fit, especially when you are a budding entrepreneur.
Simply put, the vague forefront of your MyShopify domain name boils down to the negative impact on SEO. Because users are not interested in visiting your site or they are not navigating your page, it won't take much time for your site to move backward.
But is there anything good about using MyShopify as a part of your domain name?
In contrast to the downside of the sub-domain, a sub-domain like MyShopify makes for good testing software for businesses and organizes a step-by-step way to help them build their own identity.
Here is the bright side of using the myshopify.com sub-domain:
MyShopify.com sub-domain is a useful feature for testing the frontend and backend parameters of Shopify.
It is a good start for identifying potential challenges in the website and fixing them to take it to the next step.
It allows business owners to publish their content online.
It is free to use.
What can you do to protect yourself from MyShopify scams
A lot of times, people ask this question because there is confusion around the authenticity of this platform. What you must understand as consumers is that it is a sub-platform from a legitimate e-commerce website. Due to its popularity, there are also a lot of illegitimate websites which use the name of MyShopify. You must always be aware of such scams.
It would help if you had a lot of patience while dealing with small sellers because things will not flow naturally with them. You have to give your time and effort to see results. Ask as many questions as you want to check the legitimacy of a business. Try to contact them as much as possible and set up in-person meetings.
Try to ask them the following questions-
Ask them about their shipping times, return policies, and trade methods.
Ask them how long they have been operating their business and what the employees count.
Question them about the location of the business and the legal registrations.
After getting this information, try to recheck it from other sources.
It is not that difficult to check the legitimacy of a retailer or seller. Make sure you take responsible steps to ensure your safety while doing business.
Parting Thoughts
In this MyShopify guide, we discussed the most crucial concern that obstructs the usability of the domain – the scam factor.
So, the MyShopify domain name is not a scam. It is an amazing and handy way to test your online store's front and backend facets.
More importantly, MyShopify isn't a YES if your online store plan is more than testing. Despite the clear fact that this subdomain is not a monster, people tend to consider it a questionable URL to explore.
MyShopify is a fine option to publish content online or use the testing aspect. But if you want to make your online store on Shopify visible, reliable, and big, then you need to say the MyShopify domain goodbye and find a domain name that speaks for your brand.
---
At Kommunicate, we envision a world-beating customer support solution to empower the new era of customer support. We would love to have you onboard to have a first-hand experience with Kommunicate. You can signup here and start delighting your customers right away.