What is WordPress?
WordPress is a free open source content generation and management system used by companies and businesses (with its WooCommerce tool), and it can also serve as an e-commerce platform.
More and more companies only work through the internet, transferring their location from a physical space to a virtual one.
One of the great benefits of WordPress with a plugin architecture. It allows users to extend the features and functionality of a website or blog with cutting-edge technologies.
Quick summary:
What is a chatbot
How to create a WordPress chatbot
Steps to activate your chatbot to handle all your conversations
How to add a chatbot widget to your WordPress website
What is a chatbot?
The chatbot uses natural language processing, which translates human language into data deciphered with recurring text and patterns and shapes them into automated answers and responses.
Just like when you chat with a real person, users can talk to a chatbot via voice recognition, or type in the chat interface.
Bonus: What is Chatbot how do they work
Stage 1: How to create a chatbot for WordPress website?
Go to the Bot integrations section and use the "Create a Bot" option to create one.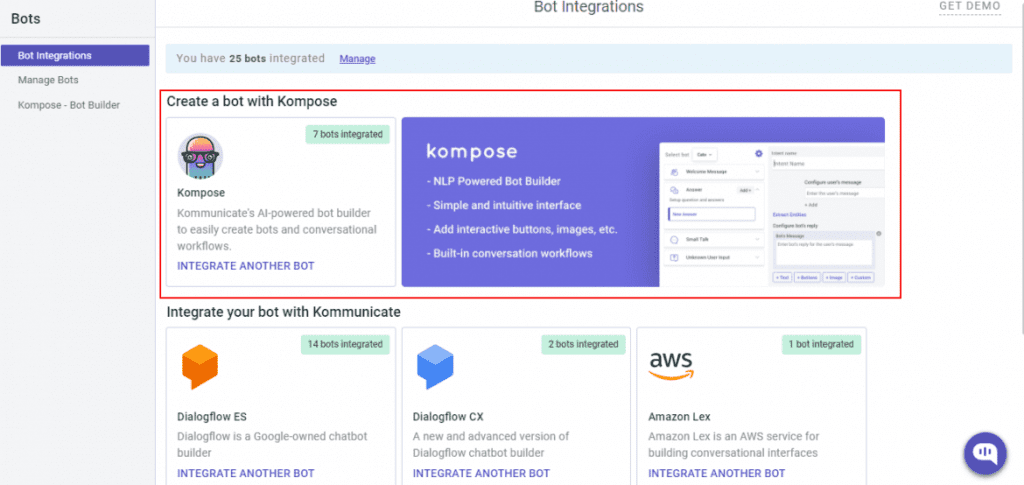 Name your bot, set its language (as Kompose supports most used languages), and click save.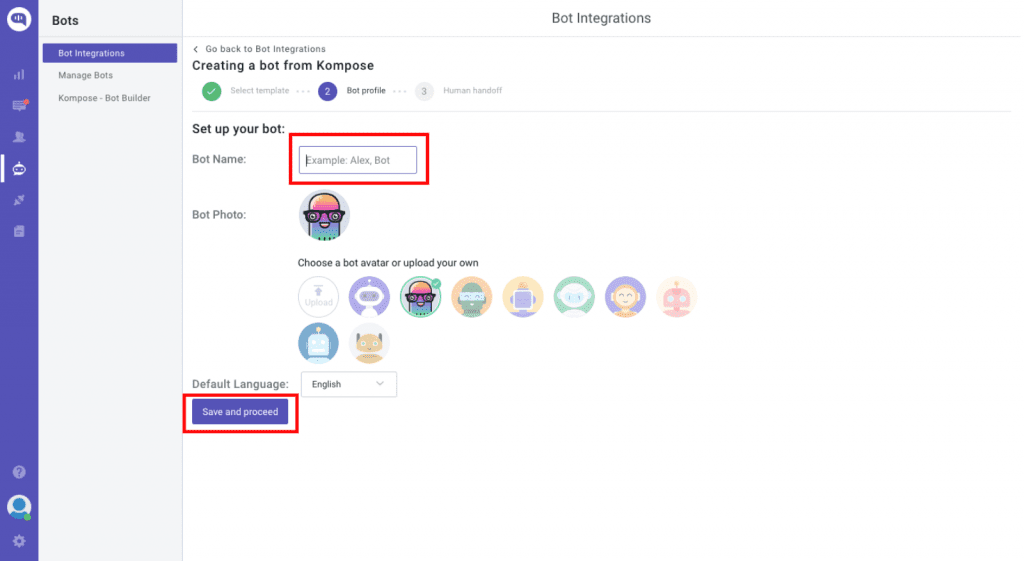 Create your first welcome message and embed Texts, Buttons, Images, or other rich media types.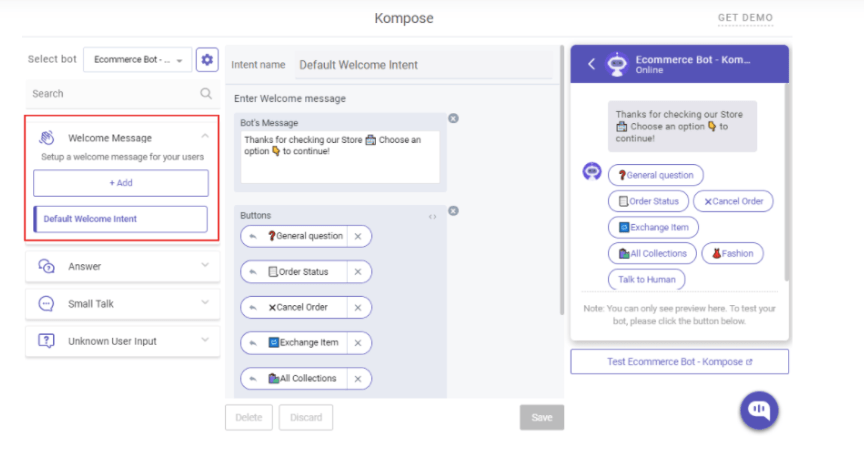 Create answers for the bot. Define the intent that is possible and mention the phrases that you expect will trigger the communication. With time your bot will learn.
If you don't want to create your Chatbot from scratch, you can also use one of the available chatbot templates.
Set your chatbot to handle all your customer conversations
Once you create a chatbot, you can set it as a default bot in the conversation routing rules section as shown below.
Click on ⚙️Settings >> Conversation rules >> Routing rules for bots >> Then click on bot like below and select your bot.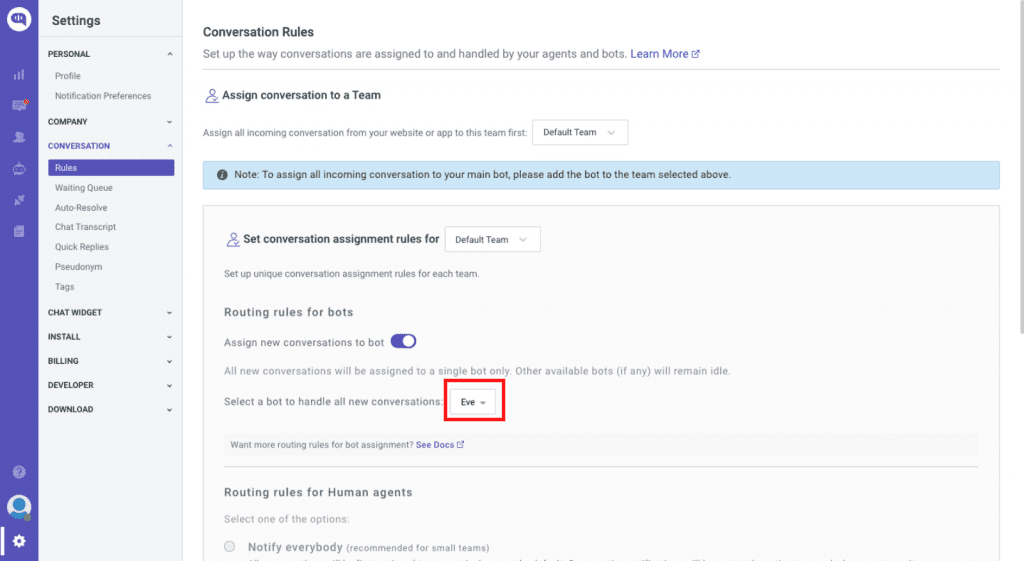 Now, your bot will reply to all of your conversations.
Stage 2: How to add a chatbot widget to WordPress website
Step 1: Log in to your WordPress dashboard & Navigate to plugins
From the left navigation panel, click on Plugins. After that, click on Add New
Step 2: Add Kommunicate Plugin
Navigate to the search box and type 'Kommunicate'. Click on the Install now button and activate it.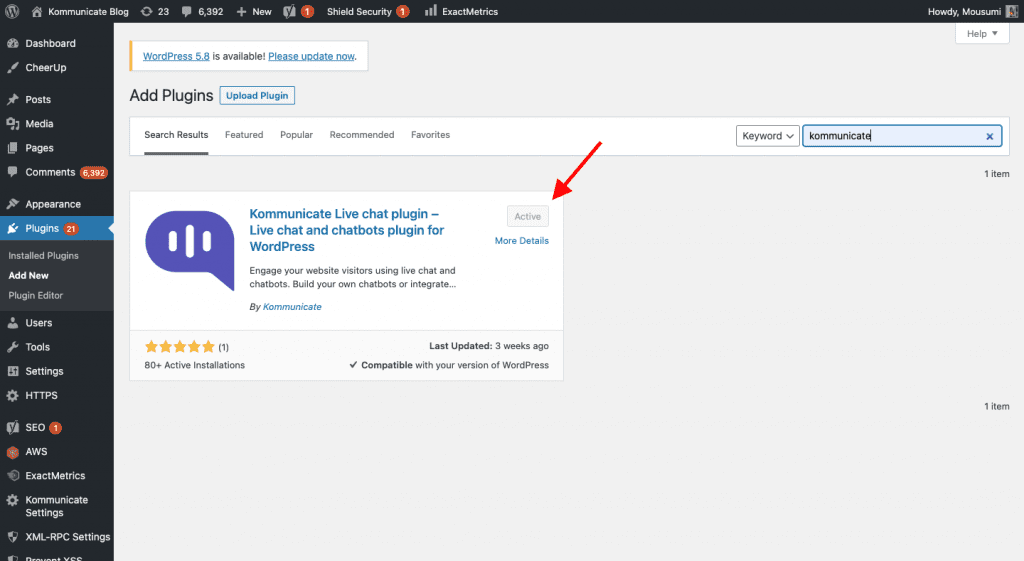 Step 3: Click on the Kommunicate setting in the Left Panel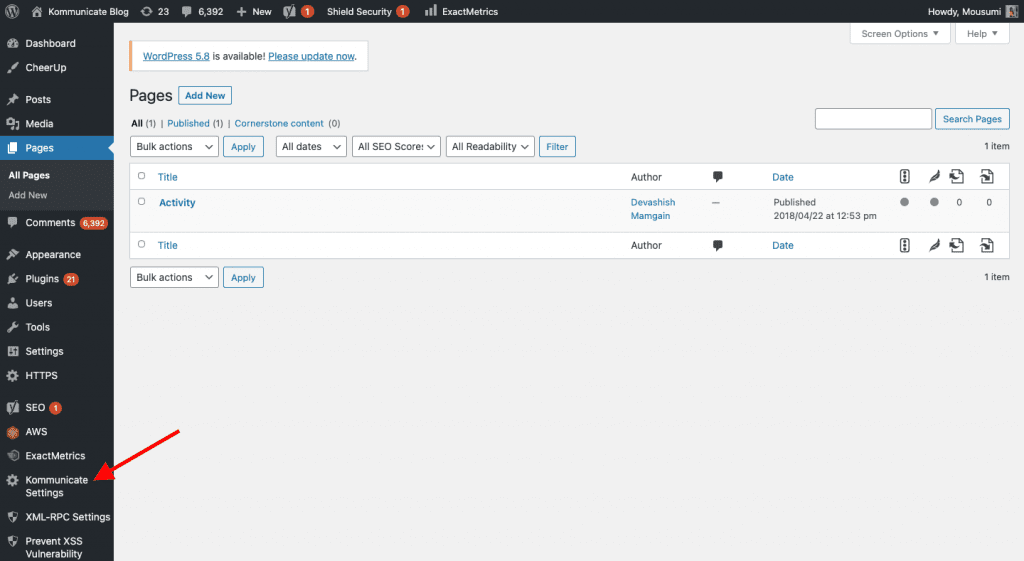 Step 4: Add your Kommunciate App ID
Here, it will ask you for your APP ID. Then, Go to Kommunicate settings in your WordPress dashboard > Paste your Kommunicate App ID and click on save changes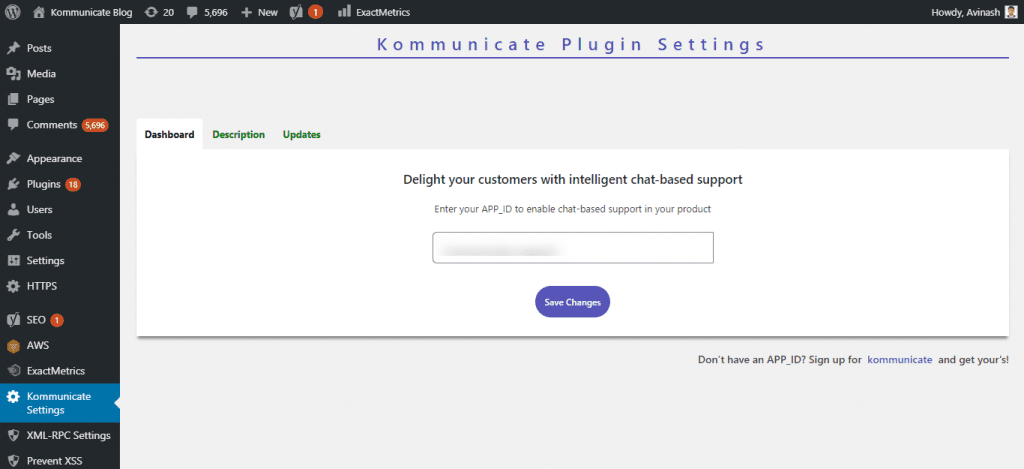 Note: For App ID go to your Kommunicate dashboard > Settings > Install > Copy your App ID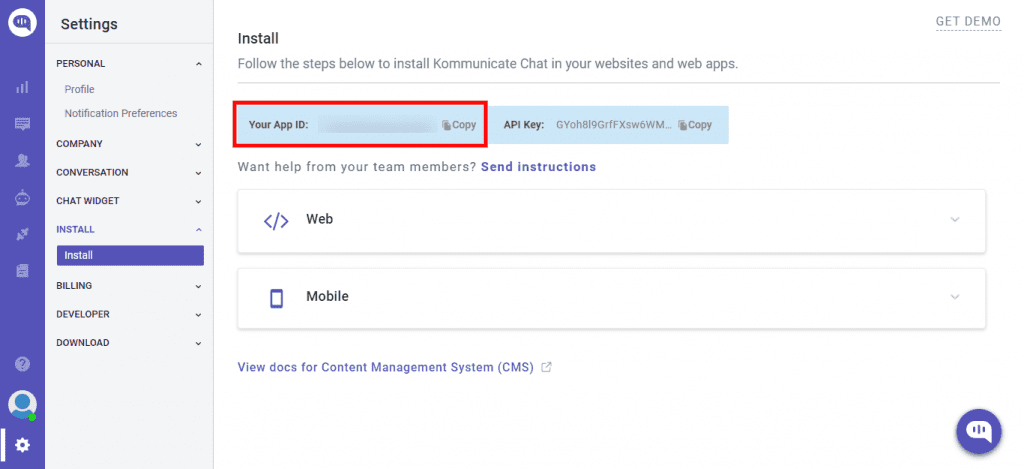 Refresh your page and now your chatbot widget should be live on your WordPress website.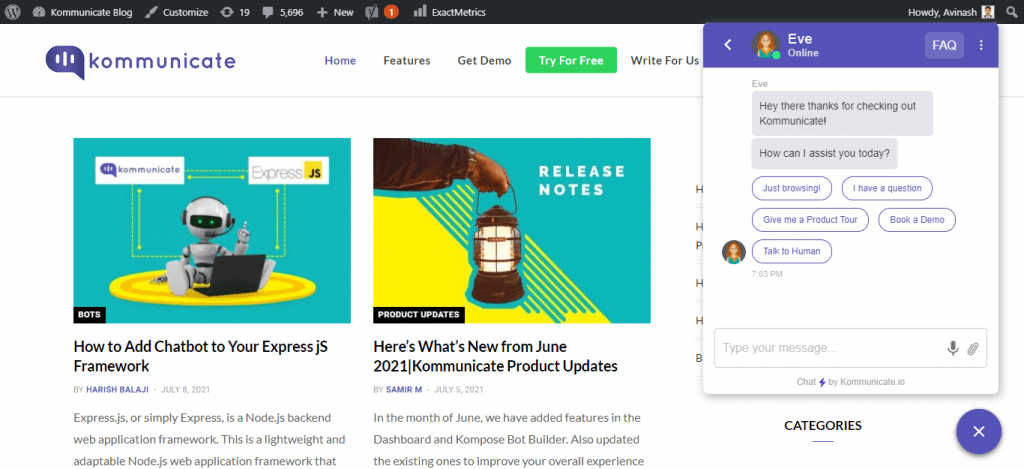 Wrapping Up
Creating and installing your WordPress chatbot is as simple as it gets and requires no coding skills or technical expertise. Use the live chat and bots to connect quickly with visitors to your website and with customers.
---
Kommunicate helps companies to automate customer support and reduce costs with the use of human + chatbot hybrid model. You can signup here and reduce your customer support cost right away.
---